Capital FM Street Stars are hosting a launch party at the Park between 12pm and 4pm Saturday to celebrate the opening of food favourites Harvester, Chiquito, Frankie and Benny's and Costa Coffee at Talbot Green! 
Here's our pick of the 5 not-to-be-missed activities on offer to visitors...
5. Take advantage of FREE face painting and balloon animals between 12pm-4pm.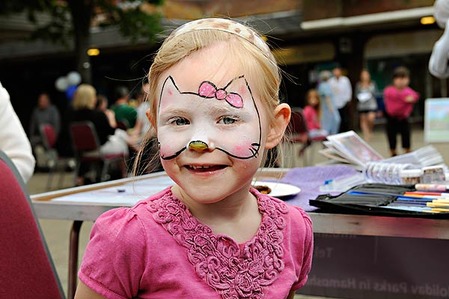 4. Be amazed by dance performances from RSD Dance, Cheer and Gymnastics at 2pm.
3. Fill up on the free tasters provided by Talbot Green's food outlets, including Chiquito, Frankie & Benny's, Harvester and Starbucks!

2. Take your pick from the goodybags and exclusive vouchers being handed out to visitors outside the new restaurants!
1. Play 'Spin to Win' with the Capital FM Street Stars and win yourself loads of great prizes, including free meals and a £250 shopping spree!
For more information on the event, see our event guide.
Posted on December 11, 2014