Self-Care isn't selfish, its manatory
Posted on January 13, 2022
January and the beginning of a new year are all about reinventing yourself, trying new things, being a better person, getting more active, maybe eating healthier after the Christmas period. However, here at Talbot Green Shopping Park, we think it's more important to be kind to yourself. 
We've all been through two years of ups and downs and uncertainty, and we feel that the main goal for everyone this January is to be a bit kinder to themselves!
With this guide - and with help from Talbot Green Shopping Park's Boots - we have rounded up 5 of the best products to help you relax and unwind, rather than feel guilty and stressed that you didn't go on your daily jog or that you ate the packet of biscuits that were meant for guests only.
First on our list of remedies to feel the most zen this January is skincare, and where better to find what works for your skin than Boots?
If you aren't a skincare fanatic, the most simple and basic rule you can follow to start your skin glow-up is by applying SPF to your face every morning (yes, even in winter), before or after you've applied your make-up. This easy tip will help your skin look young and glowing for as long as possible… we all love a bit of sun, but unfortunately, it's not the best of friends with our skin!
Some of the best skincare products on the market are now all available under one roof at boots. From industry favourites CeraVe to big-name brands like La Roche-Posay, you're guaranteed to find the best SPF suited for your skin.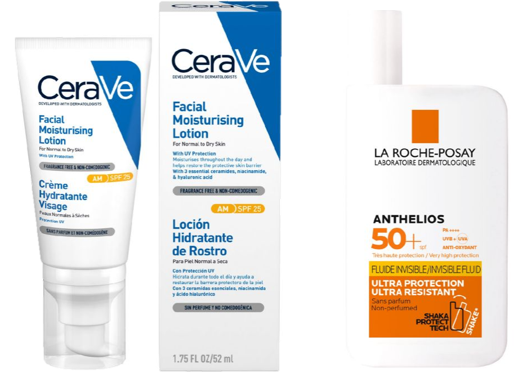 Now we all know that we have to take good care of our skin to avoid signs of premature aging, but did you know that looking after your hair can also keep you looking youthful?
Luckily for you, at Boots, there are tons of hair treatments products, alongside hair masks too. Again, from salon favourites to big-named brands, Boots has a stock of hair products that are suited for everyone. Including this Argan Oil hair treatment that's designed to nourish dry and damaged hair, whilst leaving it smooth and shiny. 
Did you know that not only our stomachs want to be filled with food… but even our hair needs food too? With Garnier ultimate blends hair food in banana (yum!), this 3-in-1 dry hair mask treatment will leave your hair feeling intensely nourished. Even better for anyone doing Veganuary – the formula is Vegan.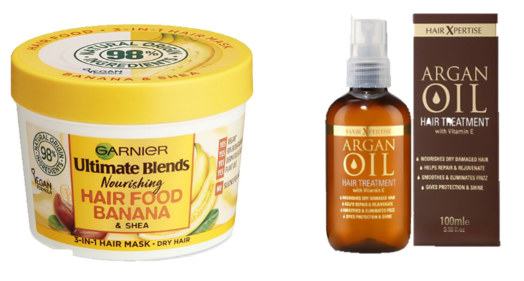 We feel like baths are a bit like marmite: you either love them, or you can't stand the fact that you are laying in soapy water for what feels like hours. However, Boots have some products that might better your bathing experience, or to get you enjoy having a bath to relax after a long day at work. We guarantee you'll be feeling refreshed and ready to take on the world again. 
Step into a moment of peace and tranquillity with Westlab's mindful bathing salts. A fragrant, mineral-infused bath to help encourage deep relaxation, for only £5.99 you could turn your own bathroom into a luxe spa. Another product which will help you relax with your bath is this Cowshed Intense sleep therapy bath oil. A potent blend of aromatic essential oils elevates this fragrant bath oil into a therapeutic sleep treatment while easing tension and deeply nourishing the skin. Who doesn't love a two-in-one? A relaxing bath and a peaceful night's sleep, now available at Boots for £30.00.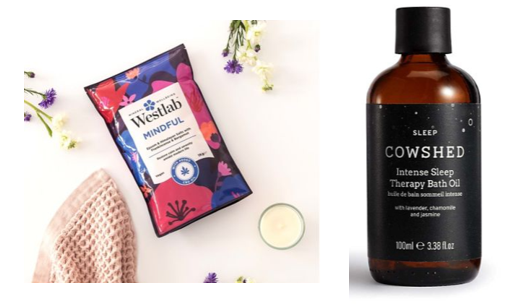 Now we've got you covered with the bath and body products for your ultimate relaxing bath, why not add a bit of aromatherapy into the mix too?
 With the Aromatherapy Associates Renew and Nourish rose edit: Mind, Body, Skin, this balancing and delicately scented rose essential oil blends provide instant hydration and comfort, leaving your face and body feeling revitalised and smooth. This pack will uplift your senses, leaving you feeling like a new person. 
Another aromatherapy product that caught our senses is this Aromatherapy Associated Deep Relax roller ball.
With this deep relax roller ball you will experience the seriously relaxing powers of vetivert, chamomile, and sandalwood for a restful night. Great for aromatherapy on the go!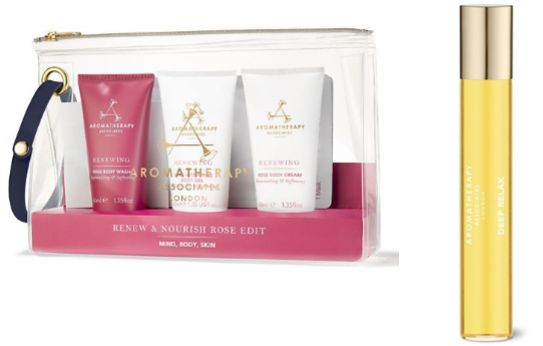 And finally, if you've tried all of the above and you might still feel a bit overwhelmed or exhausted from the pressures of life in the New Year, why don't you try This Works Deep Sleep Pillow Spray. For £9.33, this pillow spray is expertly blended with essential oils of Lavender, Vetiver, and Wild Chamomile. It will help you fall asleep faster, naturally, and helps you wake up refreshed. The best beauty secret there is!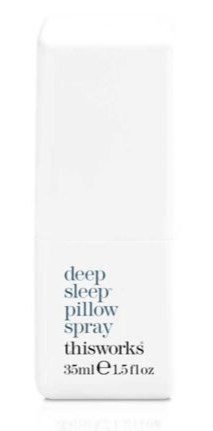 Now remember, self-care isn't selfish, its mandatory for you to shine!