Ladies — while we're all spending more time indoors, it's the perfect excuse to treat yourself to an at home pamper session.
 And, at TG, one of our favourite self-care beauty treatments that can easily be replicated at home is a fresh manicure. 
If you're bored of your classic, monotone nail colour, now is the perfect time to experiment with new looks and different colour combinations or even try-your-hand at some simple nail art designs.
Keep scrolling for inspiration…
1. Perfect pastels
We love the way these pastels fit together! This is the perfect manicure for spring and it's a breeze to replicate at home.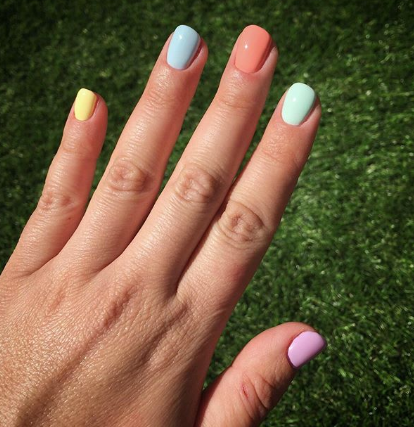 @maider_nails
2. You've earned your stripes 
Get a little experimental with your nail-art and add some stripes to your nails - practice makes perfect with this one, so make sure you've got some nail polish remover to hand!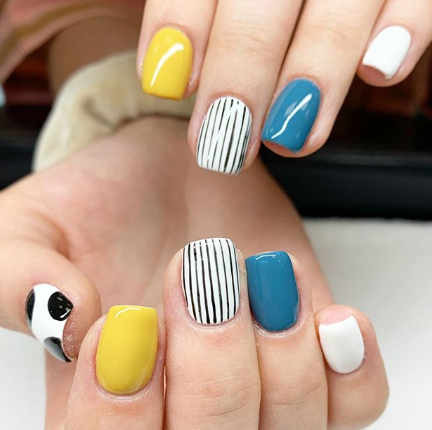 @mikkismanis
 3. Rainbow nails
This manicure is sure to brighten up your day. Vibrant colours and glitter – what more could a girl want?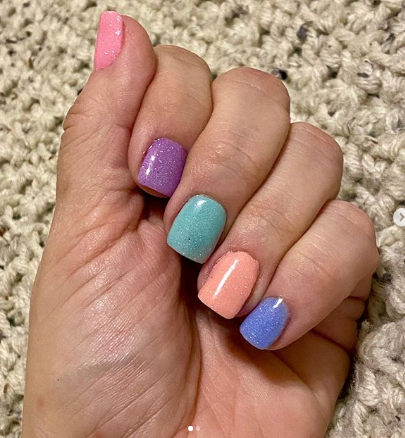 @bkaynails
4. Love-heart nail art
You will need a steady hand and a bit of patience for this one, but these tiny hearts are so cute — and definitely worth the extra effort!
@terezanovakova
5.  Glitter nails
 Upgrade a classic manicure with a glitter nail on the ring finger for a touch of sparkle.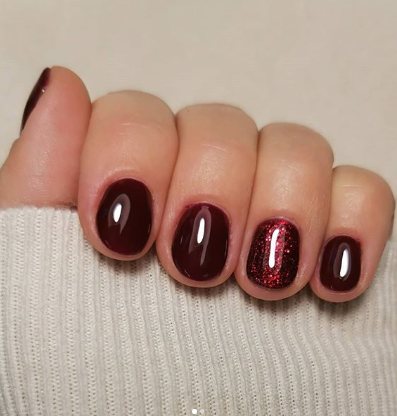 @sugarnaills.be
6. Naughty nudes
We love the ombre effect of this nude manicure — a new take on the old classic. Get creative and try this with different colours and shades to see what works best for you.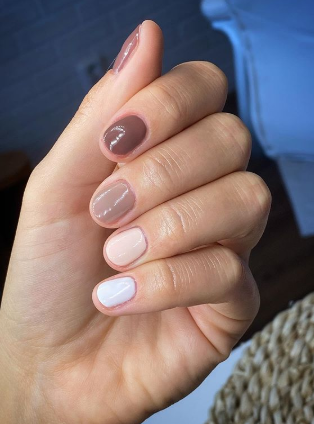 @_p.e.o.n.i.e.s_
 7. Polka Dot Princess
You'll need quite a steady hand for these, but the results are oh so worth it. White polka dots work on most base colours - so try a few things out and see what looks best, or if you can't choose, use a different colour on each nail.
@marion_mobile_beauty
Boots  has a wide range of nail polishes and nail accessories available to order online from a number of leading brands including Essie, Dior, Rimmel and Barry M. Click here to treat yourself and get creative!