Posted on December 17, 2020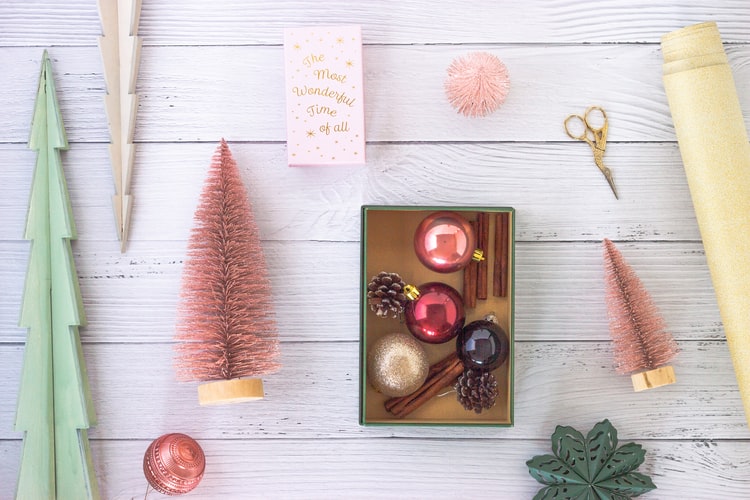 One of the beautiful things about Christmas is how it means different things to different people.
For some, it's a chance to stay in the warm and relax with their families. For others, Christmas is an extreme sport, whereby the title of Best Gift Giver, Best Decorator and Best Christmas Dinner are all up for grabs.
Regardless of which category you fall under, we've compiled a list of things that we think help to make Christmas complete.
Read on for home inspiration, gift ideas and all the trimmings…
Argos Home: 7ft Pre-Lit Snow Tipped Christmas Tree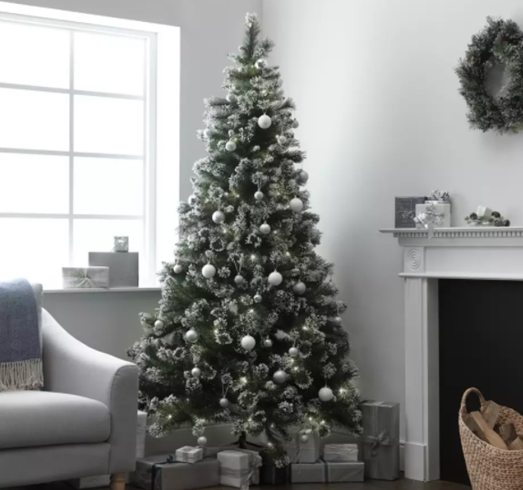 If you're one of those people who finds themselves doing everything at Christmas, it's important to find those items that do that little bit more too.
Argos' 7ft, snow-tipped tree not only looks like it's been taken straight out of Narnia, but the built-in lighting means you can save yourself the battle of unknotting the fairy lights. Just slot together the three different sections, fluff up the non-shedding branches and plug in; your Christmas tree canvas ready to be decorated.
TK Maxx: Red Cotton Fairisle Throw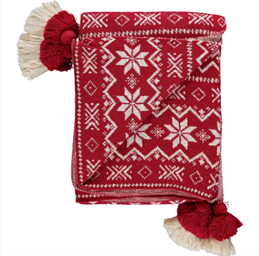 If you're looking for a way to tie your year-round interior tastes with a temporary festive theme, this red cotton fairisle throw from TG TK Maxx is the perfect way to do it. Just chuck over a sofa or chair and voila! Your room becomes a coordinated and cosy Christmas haven, filled with warmth and festiveness. 
New Look: Red Fairisle Christmas Dog Jumper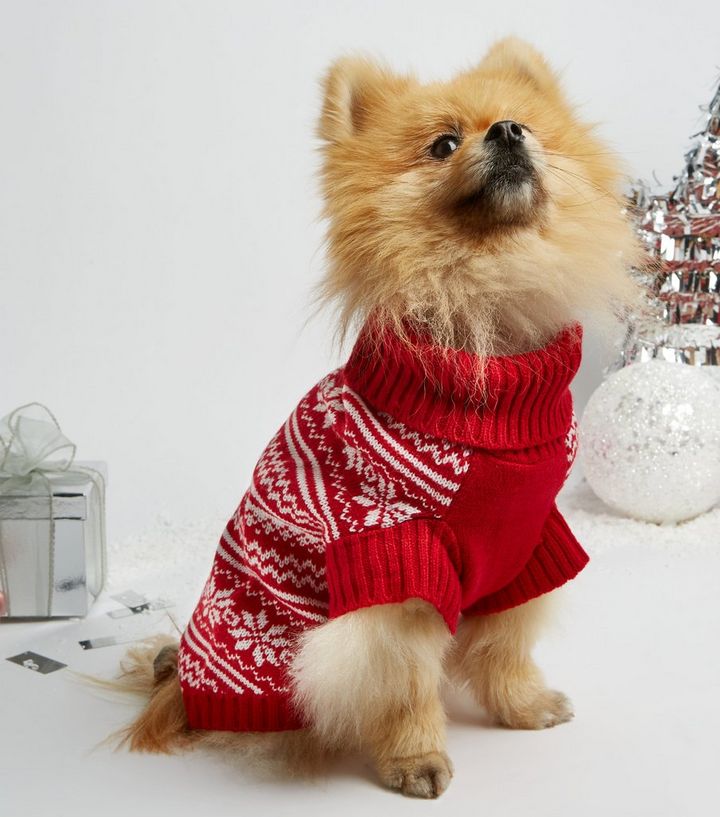 If you catch your little Santa Paws making himself at home in the aforementioned throw, why not give him his own winter warmer in the form of a red fairisle jumper?
This adorable matching jumper means your little pup can take the festivities wherever he or she roams and will make the muckiest of pups more dashing than Dasher. It will also keep your furry friend warm and cosy on cold winter nights.
Next: Personalised Christmas Bauble By Issela Loves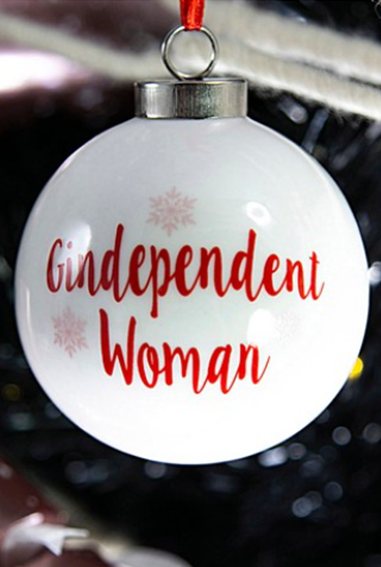 Issela Loves' personalised Christmas Baubles are a fantastic decoration for those who prefer to get into the Christmas spirit a bit more literally. Featuring hilarious designs such as "Prosecco ho ho ho" and "Gindependent Women", these baubles have bags of personality.
With the space for a personalised message on the back, they also make a great gift to the ladies in your life who may not be going on the Nice List — but will certainly be going down in history.
M&S: World's Funniest* Recyclable Charity Christmas Crackers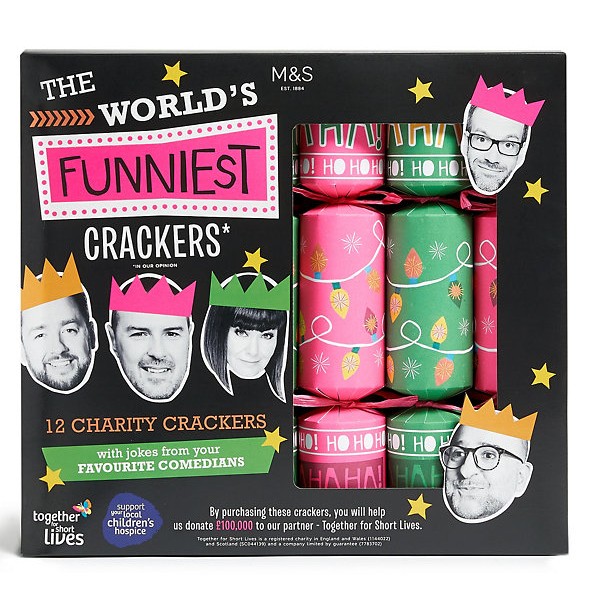 There are several things about these crackers that will leave you feeling good. They're recyclable for considerate clean-up, they're for the charity (Together for Short Lives), which means you'll be doing good as well as feeling good and the jokes are contributed by comedians, meaning they might actually be funny.
To top it off, they come with photo props like glasses and moustaches — great if you always pull the cracker hat that clashes with your outfit.
New Look: Black Chocolate Brownie Cast Iron Skillet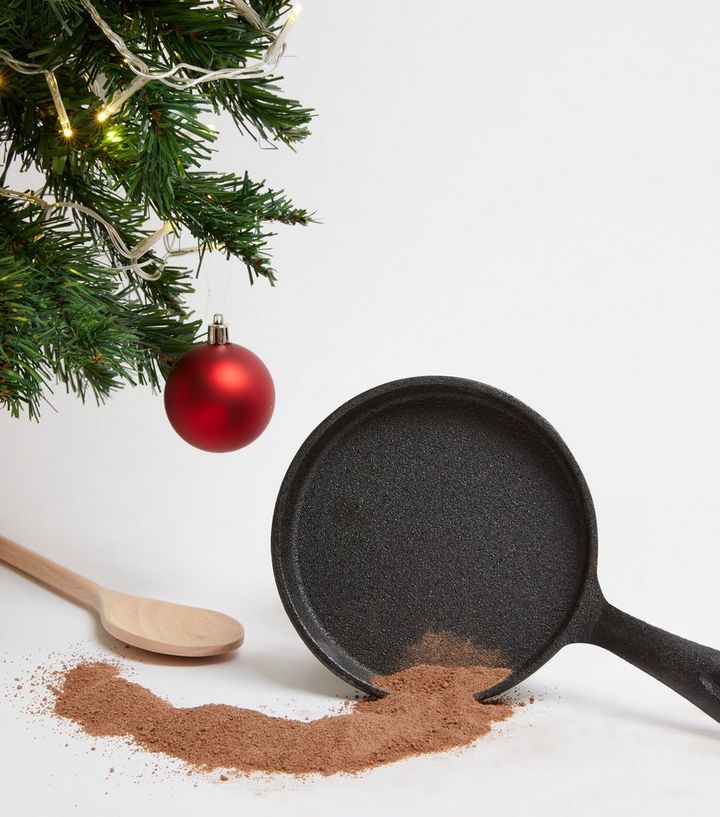 Hear us out… a cast iron skillet isn't going to make a great Christmas decoration to look at. But it will make a great Christmas decoration to smell…
Up your Christmas game and make a full festive experience by baking brownies. Complete with brownie mix and chocolate buttons, this decoration is ready to pop in the oven and make your home smell like the inside of an advent calendar. Once it's done, just top with ice cream and serve, for a taste that reminds you of being wrapped up warm on the coldest winter's day.
Argos: Santa Cut Out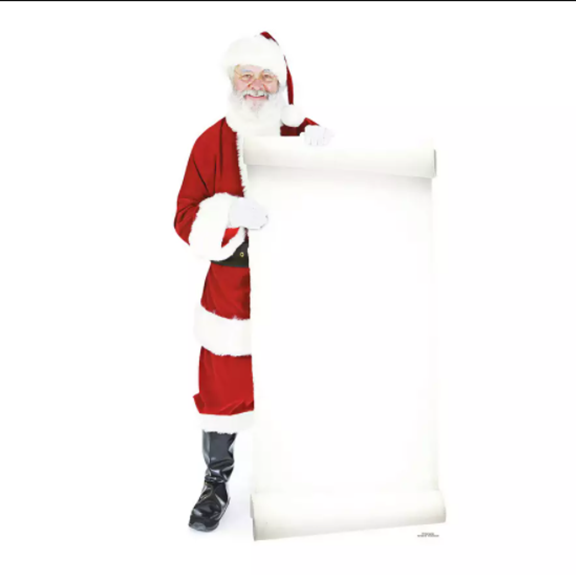 Nothing says 'It's Christmas' more than the big man himself…
Argos' range of Christmas cut outs are bound to be a talking point when your children are greeted with a life-size Santa Claus on Christmas morning. There are also eye-catching reindeer and snowman cut outs perfect for the front room, or a fireplace if you want that warm feeling without the bills.
If nothing else, Santa with his list is bound to make the kids behave a little longer…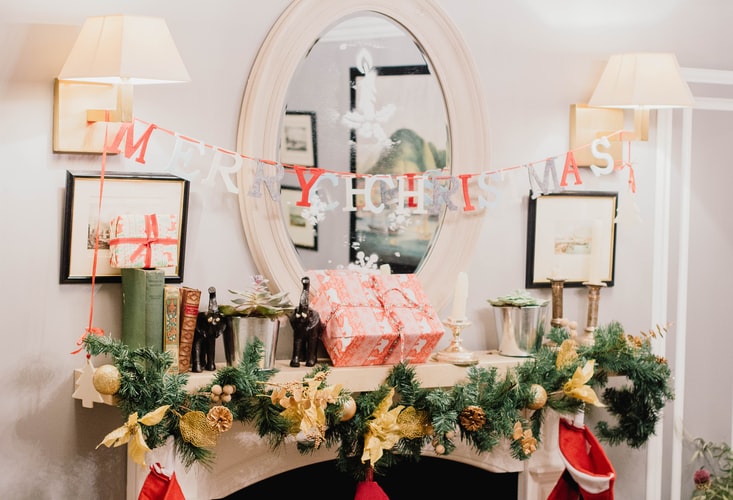 Whether your ideal Christmas is spent in a white Winter Wonderland or a warm and cosy Grotto, Talbot Green Shopping Park has all you need to make your wishes come true.
We're open seven days a week, with extended hours in the run up to Christmas.  However please keep checking the website for updates on individual store opening times, as well as the latest deals and discounts.
Until then we wish you all a safe and Happy Christmas and look forward to welcoming you back in the New Year.