Posted on September 13, 2023
The first week of university is nearly upon us and whether you're a fresher or a returning student — being away from family after the summer break and the comforts of your own home can be daunting!
You might have packed your things, bought your new kitchen equipment, and reached out to new flat mates… but have you thought about what to wear?
From New Look to JD Sports, we've got you covered from day to night at Talbot Green and are ready to get you looking your best for your first term at university — we've also thrown in some of our top freshers' week tips…
Moving day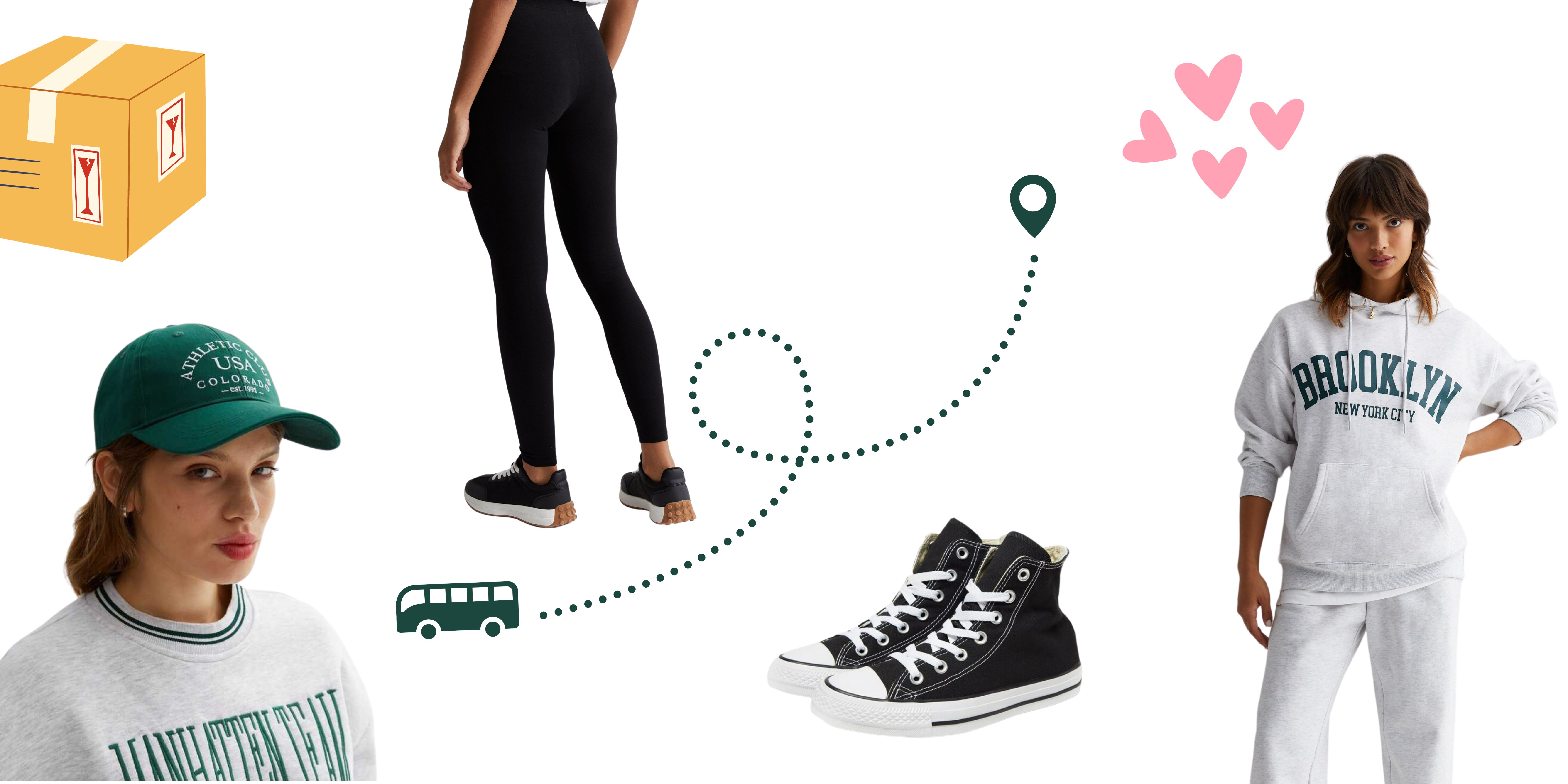 Leaving home and moving to uni is a scary day, whether you're travelling across the country or down the road,you will want to make yourself feel as cute and comfortable as possible for the journey.
We are loving this Brooklyn hoodie and green cap, paired with black leggings from New Look and some essential black Converse from JD Sports – so even if you are feeling a little bit homesick you'll still look chic.
First lecture look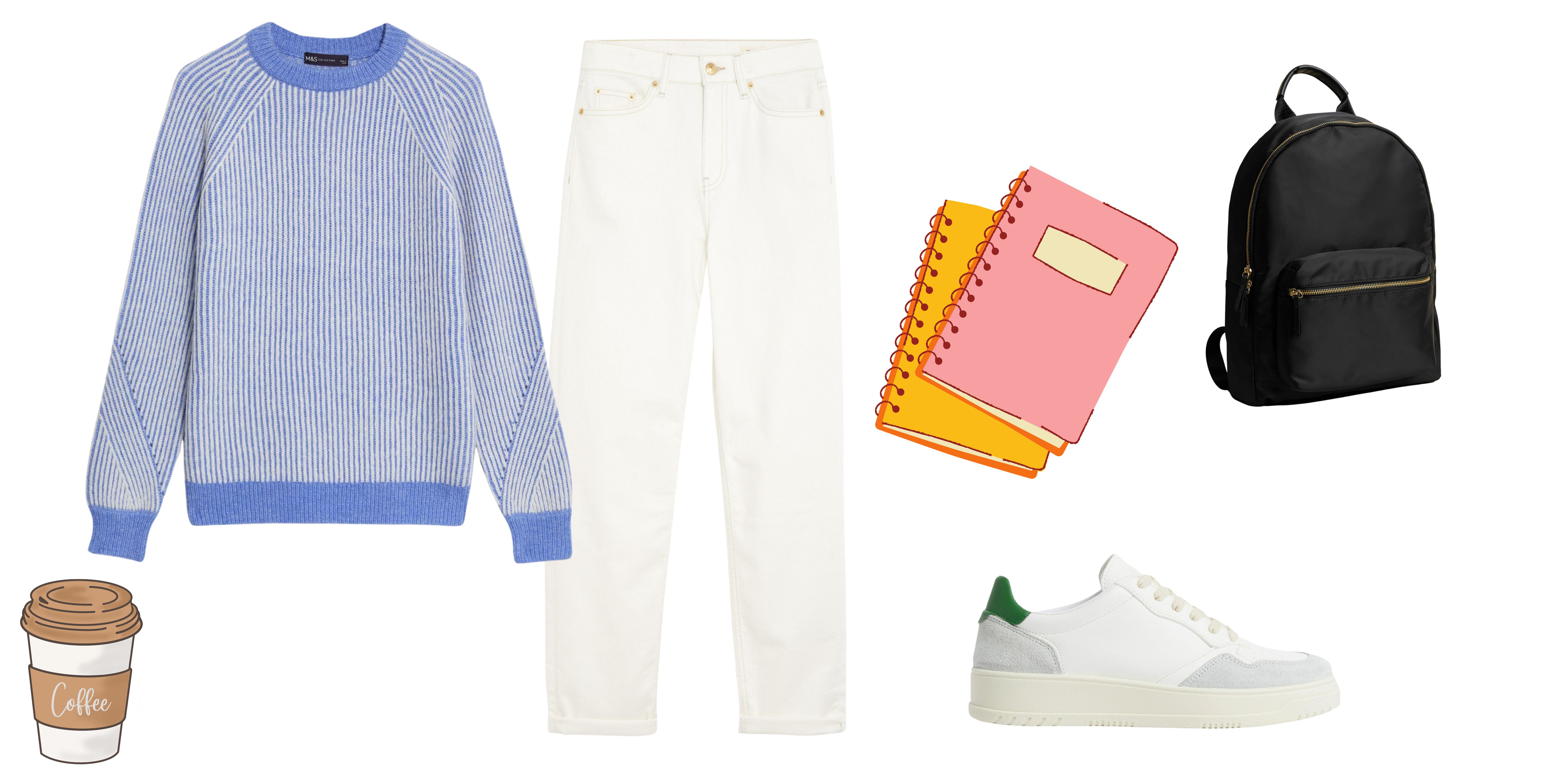 Lectures and seminars are your first chance to meet the people you will be spending the next few years with, so it's important that you look your best. We all know that when you love your outfit, you feel more confident – so dressing to impress is the way to go.  
Marks & Spencer has your daytime looks sorted – we love these white trainers, cute recycled blend blue jumper and cream boyfriend jeans. Don't forget to grab yourself a backpack, all those text books can get heavy!
Cosy room outfit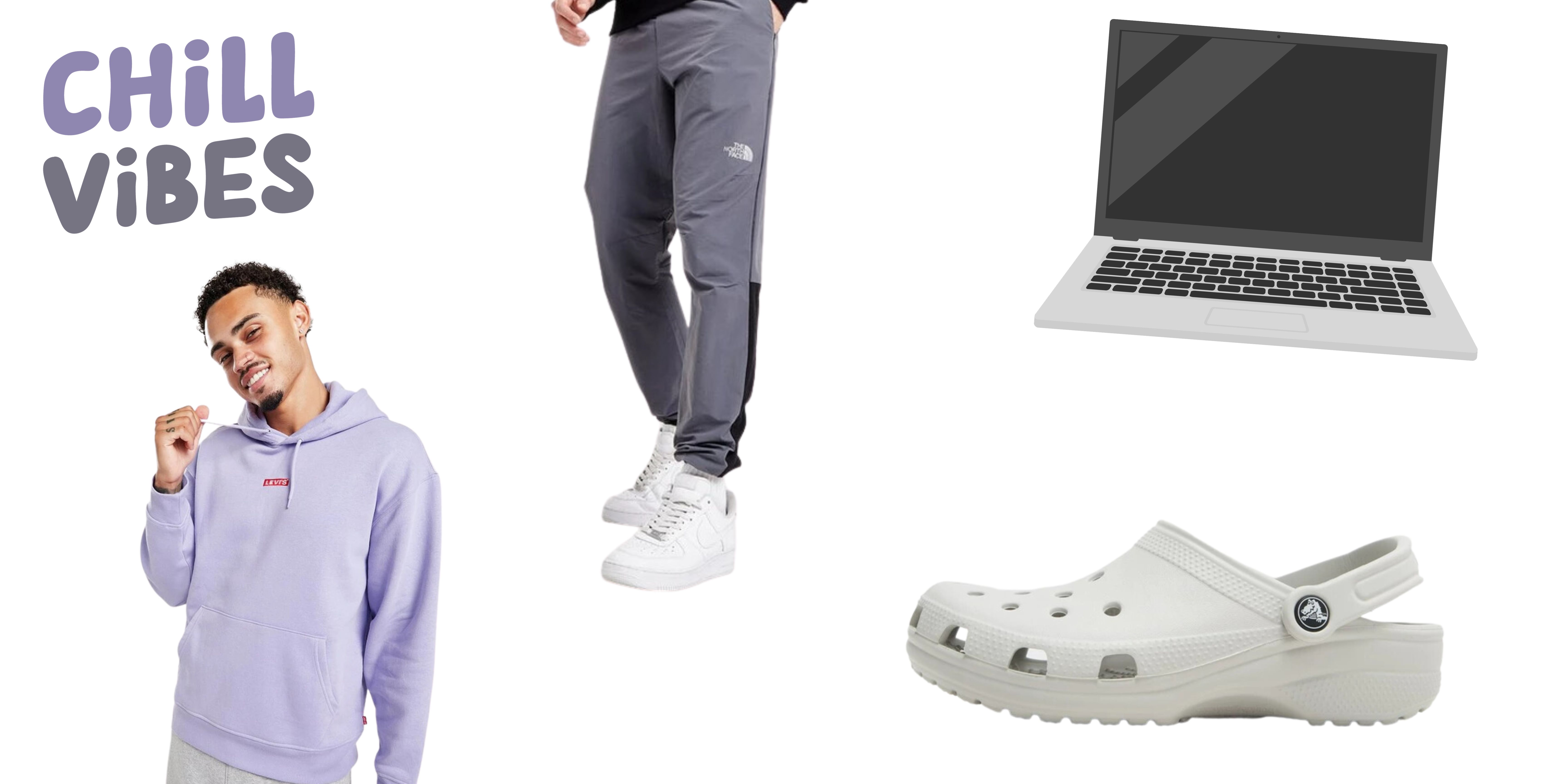 This LEVI lilac hoodie and North Face track suit bottoms from JD are a perfect combo for hanging out with your flatmates after a long day at uni… or an even longer night out!
Trust us when we say, you'll need something on your feet if you're braving the communal kitchen and we would choose these white Crocs every time - when you take them out of sports mode they're the perfect slip-on shoe.  
Night out outfit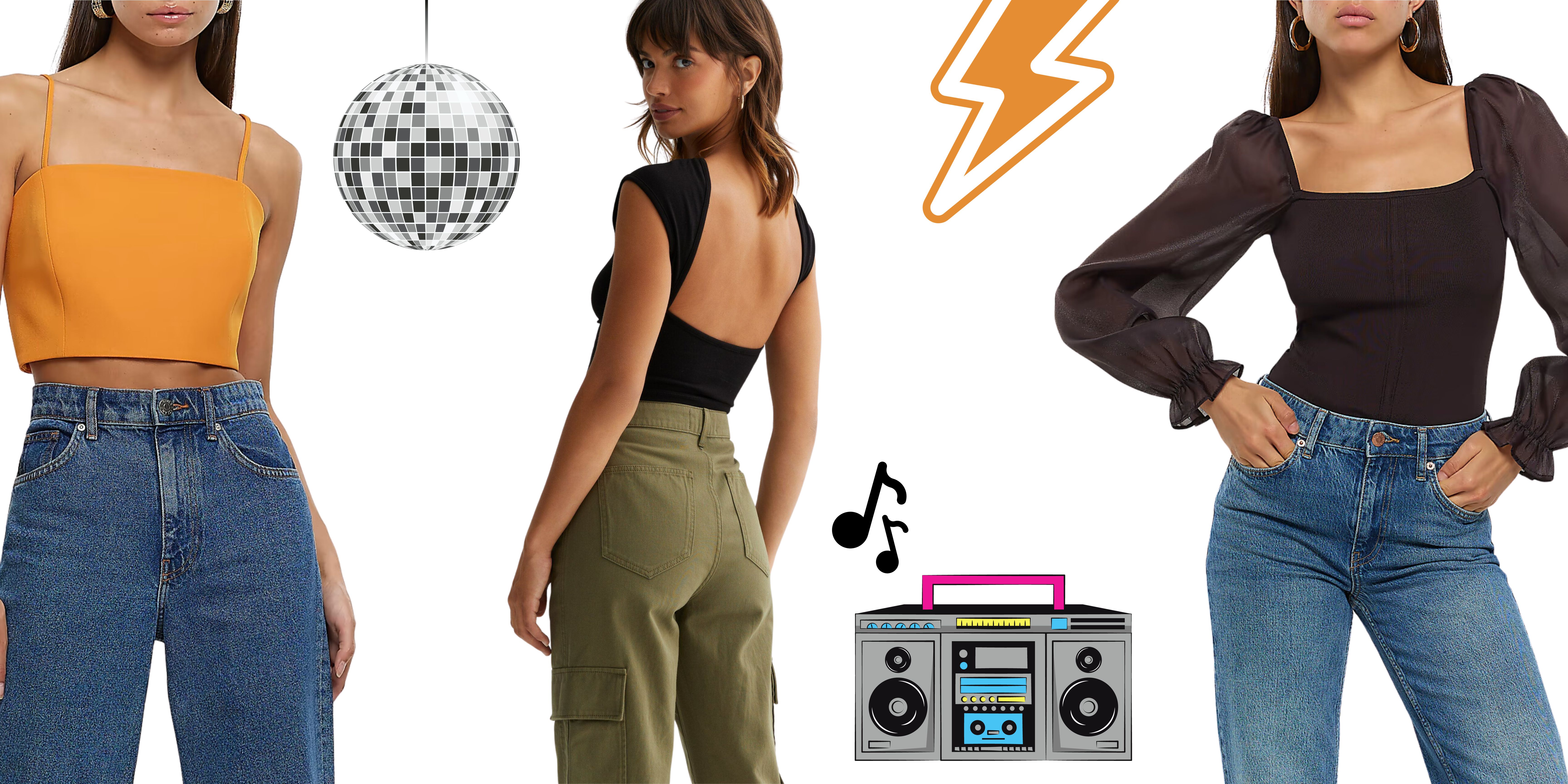 Freshers' weeks will be full of nights out – which means you'll probably want to keep your outfit pretty simple, while still looking your best.
You can't go wrong with a classic big trousers and little top combo – we are loving this cargo trouser and crop top duo from New Look.
If you're more of a jeans and a nice top girl, River Island has something for every occasion from house party to cocktail bar.  You can keep it fun in this orange square neck crop top or stay classy with this black organza sleeve blouse – whilst also keeping your laundry loads to a minimum.
Sports society try outs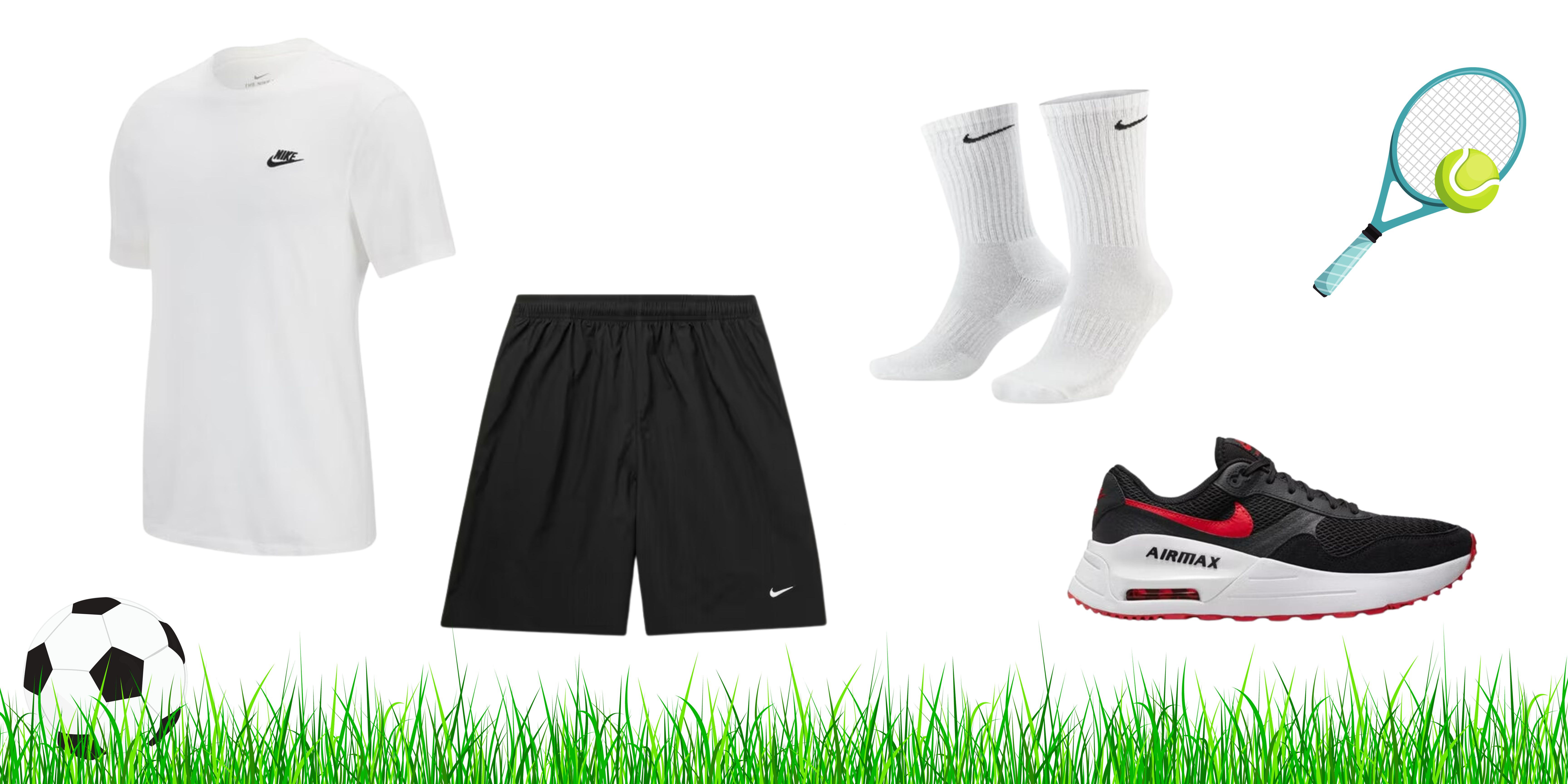 Joining a society is one of the best ways to meet people and make new friends at university. Whether you're sporty, looking to try something new or just looking to meet some fun people – there is a society or group for everyone.
If it is a sports society you're looking to join, we have pulled together a perfect simple outfit from Sports Direct for your first session – keeping it simple with a white Nike t-shirt, black shorts and these black Nike Air Max, with a pop of red to help you stand out from the crowd.
So, there you have it — our top freshers looks, and a couple of tips to take with you as well! Whether you are fully packed or still getting ready – our stores are open 7 days a week with all of your university essentials and we're only a 15 minutes' drive from The University of South Wales' Treforest Campus!