If this past month has proved anything, it's that us Brits love a beer garden. Despite it being one of the coldest Mays on record, thousands of us have flocked to pubs - anoraks and umbrellas in hand - to meet up with friends, enjoy some pub grub and grab a good old British pint.

But with the weather looking to get a little bit warmer and BBQ season ahead, it might just be time to turn to our own gardens and see what we can do to get them summer-ready. Panic not – thanks to Talbot Green Homesense at TKMaxx, we've got something for all your garden gripes, from foliage to furniture.

All Talbot Green stores are now open with strict Covid-19 Health and Safety procedures in place, including social distancing and sanitising stations throughout the park. For more information on these procedures, please visit our Covid-19 information page here.
1. Calm down pot-shot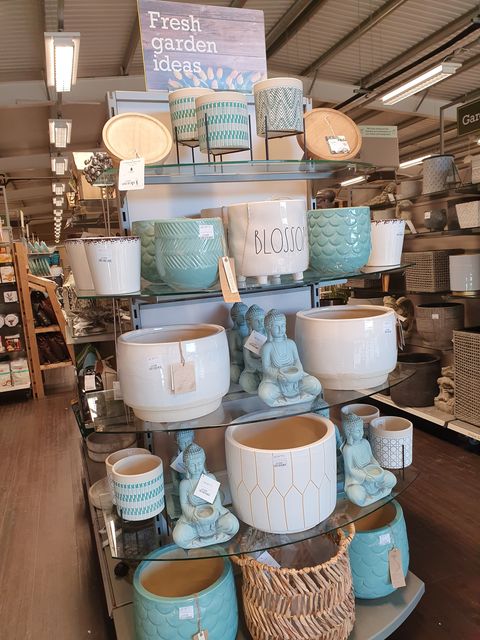 Plants are nature's paint pots and a great starting point for sprucing up your garden. Unfortunately, they're also a little temperamental, so it's important to consider how much work you're willing to put into your garden for the desired result.

Homesense has hundreds of planters and pots to bring your garden vision to life, so start by thinking of the plants you want before buying the pots. If they're going in a flower bed or likely to scale up, you can also look at some decorative tiling to segment a section of garden or some ornate plant climbers for something pretty and practical.
2. Take a seat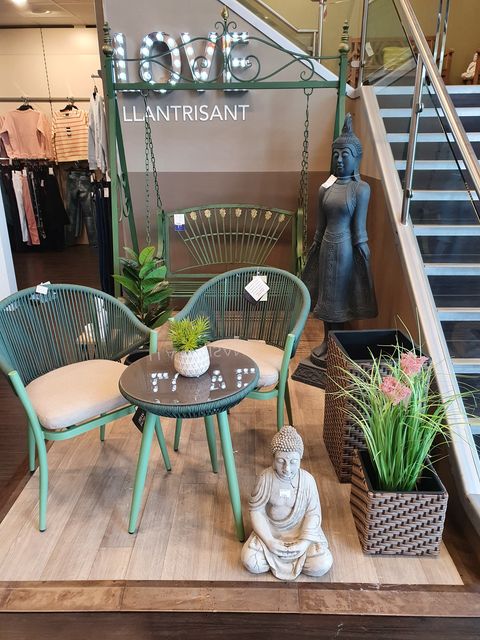 You don't need acres of land to host an extravagant garden party. If the reopening of pubs has proved anything, you don't even need the right weather! All you need is some seating, some friends, and the right vibe.

For an intimate creature-comforts feel, try a pair of sun loungers in the corner of the garden, with a small table for drinks and snacks. For a sunset social, benches and daybeds are perfect for a comfortable, casual vibe. Finally, for the most opulent of outdoor dos, consider an outdoor dining set. Style with a parasol and matching seat covers for a big backyard statement.
3. Light it up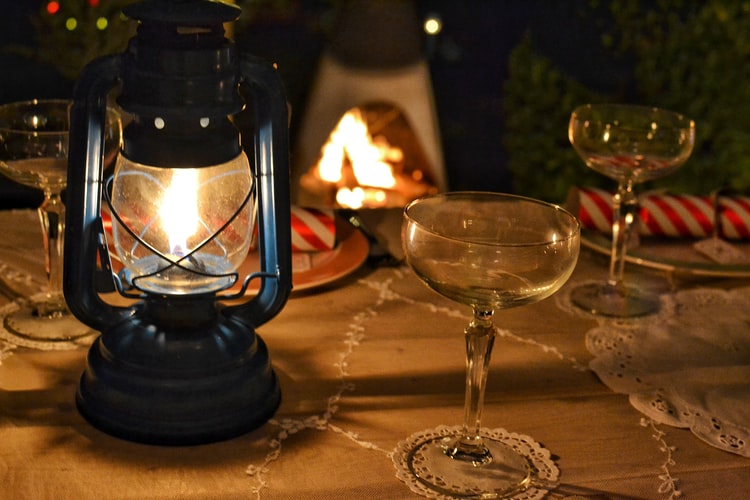 So you've soaked up all the British sun you can in one day and it's now starting to get a little dark – do you move indoors? Light a fire? Designate a friend to stand up and wave her arms every five minutes to set off the motion-sensor lights?

Fairy lights are a perfect way to create some ambience which almost looks natural among the foliage of your garden. What's more, there are now plenty of ways to hide the wiring and plugs from the elements and conceal potential trip hazards. If you would rather ditch the wiring, lanterns can also achieve this same glow – just be sure to light them in a safe area away from guests and extinguish and leave to cool before moving.
4. Don't grass on me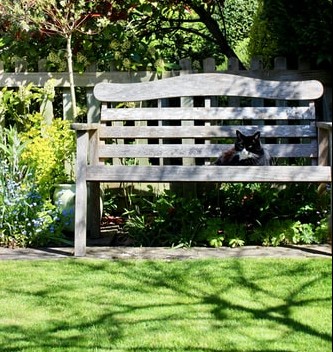 In the same sense that you need to consider if you can afford to put time and effort into your plants, you also need to consider how much you want to do for the grass itself – it is a plant after all!

Real grasses and fake grasses both have their pros and cons, so you'll need to decide which maintenance tasks you prefer; if it's mowing and watering, real grass will be completely fine in your care. If you're more about raking and occasionally hoovering, fake grass might be more up your street. If it's none of the above, Homesense have several methods for disguising some not-so-tended-to grass; paving slabs, seating, more potted plants…
5. Don't go chasing waterfalls (they're here from £7.99)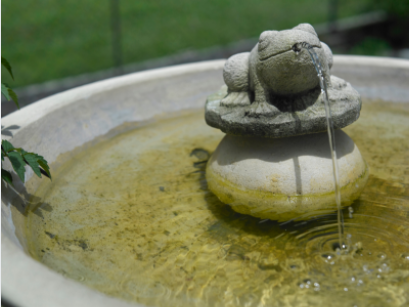 Gone are the days when water features were reserved for royal gardens and Gatsby-style parties. Miniature water features are perfect for creating a focal point to your natural scenery, and to create a lovely, relaxing sound to add to your garden ambience.

Once again, it's important to consider how much maintenance you want to put into your water feature. For something easy, a small, battery-operated piece will be considerably easier to move, clean and store. For something grander and more permanent, add dish soap to your water and wipe down with a cloth to keep it looking luxurious.
6. Maintenance and storage
Once you've got your garden looking fresh, the last thing you want is for your rakes, trowels, soil bags and secateurs to blemish your space. What's more, leaving these tools outdoors long-term could damage them, meaning this process next year will be a lot more expensive.

If you don't have a garage or shed to store things in, why not try a handy outdoor storage bin? These are usually used to disguise unsightly bins or rubbish bags, and as such are pretty water-tight and resistant to mould and moss. Chuck this in the middle of your seating area as a handy foot-rest or drinks stand, or tuck into a corner of your garden and let it blend in with the plants.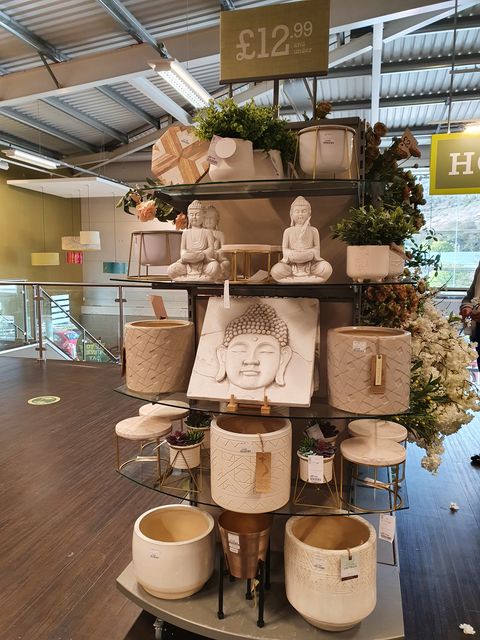 Gardening can seem like an intimidating task, especially when it comes to putting your stamp on it. However, whether it's decadent dining sets, pretty plant pots or even a gnome or two, there's sure to be something to help you blossom at Talbot Green Homesense.