Posted on February 23, 2023
As the days gets longer (finally) our minds turn to our spring wardrobe — and what better time to start on your spring glow-up than now?
The dresses are getting flowy, and the prints are getting brighter —the perfect February pick me up. Here's our 5 staple items to have in your wardrobe from our on-site River Island this spring.
Spring is all about prints — celebrate the new season in style with River Island's new season collection. One of our favourite pieces is this Blue Floral Frill Long Sleeve Blouse, with mesh fabric, frill detail and long sleeves. Making it the perfect over shirt for those mildly cold but warm spring days.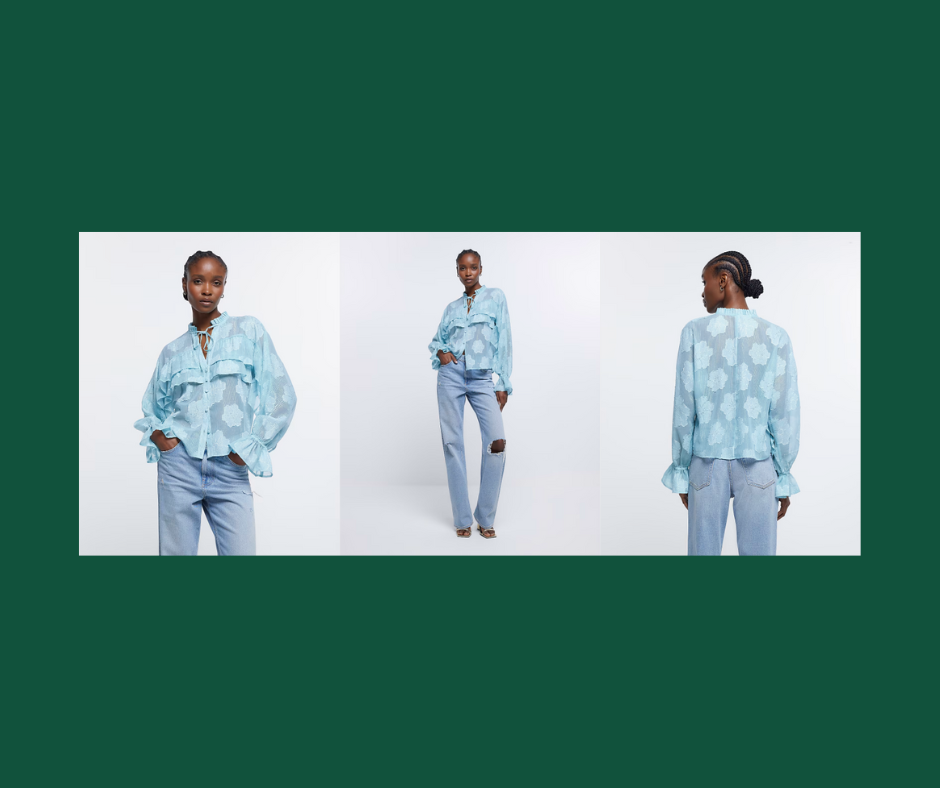 If bright colours and bold prints aren't your thing for any season, then you might be interested in River Island's Satin Maxi Skirt — the perfect skirt to dress up for a girl's night out or dress down for those long office days! Available in 7 different colours, with khaki being the brightest, this maxi skirt is a monochromatic girlies' dream, serving comfort and looks wherever you go.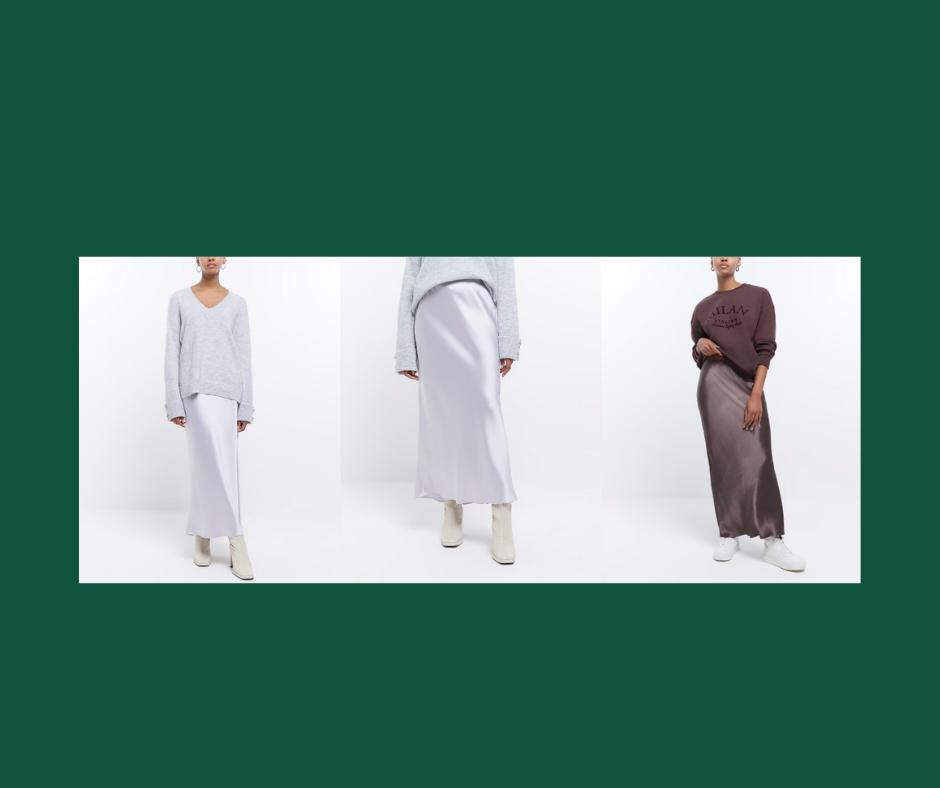 Now back to the prints… this one is for all the lovers out there. Those who enjoy the little things in life like a walk to the bakery on a sunny Saturday morning, or a picnic in the park with some fizz — this Pink Heart Print Frill Swing Mini Dress is the dress to romanticize your weekends and have your main character moment.
The printed fabric adds the feel-good vibe to this V-neck, mini length mini dress — the perfect piece to have in your wardrobe for spring and summer.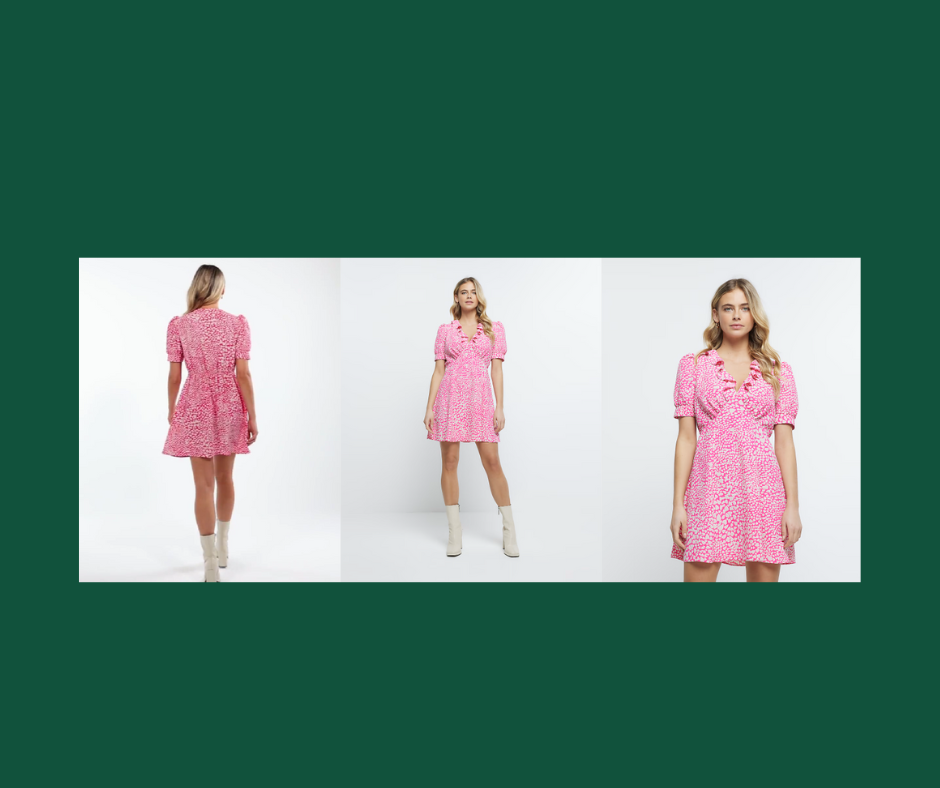 River Island have options on options, and when it's not quite hot enough to go sleeveless, grab this Orange Print Long Sleeve Maxi Dress. This maxi length, split hem dress will be your go-to cocktail dress — for afternoon spritz in the garden or cocktails at night. With its printed fabric and button cuff detail, you'll be feeling your best self in this printed dress of dreams.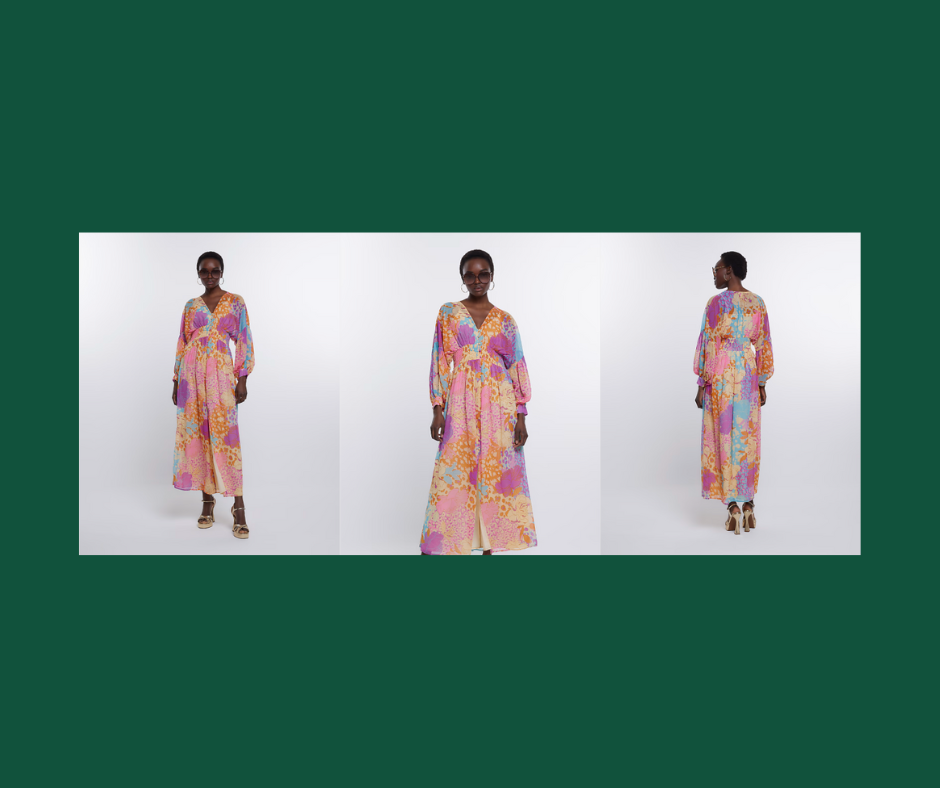 We know spring in Wales can be a bit colder so it's always better to have some trousers in the mix — especially when they look as good as these Khaki Low Rise Parachute Trousers. It's time to channel your inner Bella Hadid and make low rise trousers happen again. Available in three different colours, these parachute trousers are perfect for a casual day of getting stuff done or to walk the dog in the park. The perfect staple pants to have in your wardrobe this spring.