Posted on February 26, 2021
Winter always seems to drag on, but following the year that was 2020, it's fair to say this season has out-stayed it's welcome. With spring fast approaching, we can finally start getting excited about long days, lush weather, and a new post-lockdown glow.
"But what will I wear?!" We've put together the perfect spring outfits for that effortless just-stepping-out vibe to a triumphant return to work, ready to face the remainder of the lockdown. All items are available at Talbot Green Shopping Park, full of your shop favourites: from shoes to sun hats, we'll have you covered from head to toe.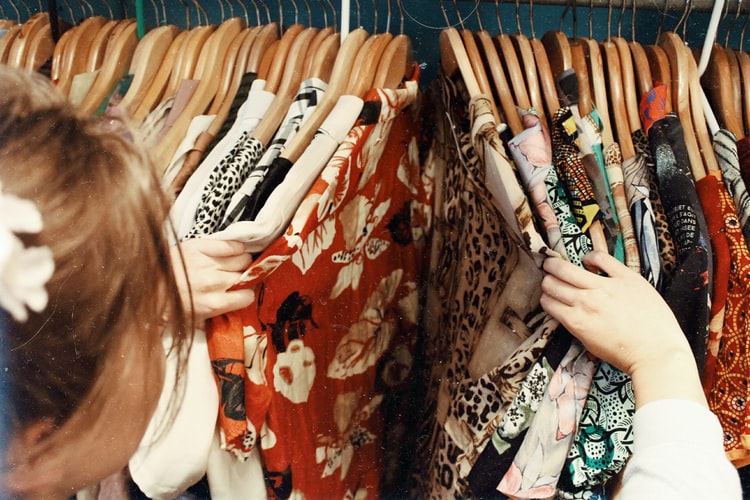 For those who choose to visit our essential stores and COVID-secure services, please be assured that Talbot Green Shopping Park is following strict health and safety procedures to ensure that everyone stays safe and socially distanced during their visit. You can find out more about which of our stores and services have remained open during lockdown here. All products listed below are available to order online. 
Working effortlessly or effortlessly working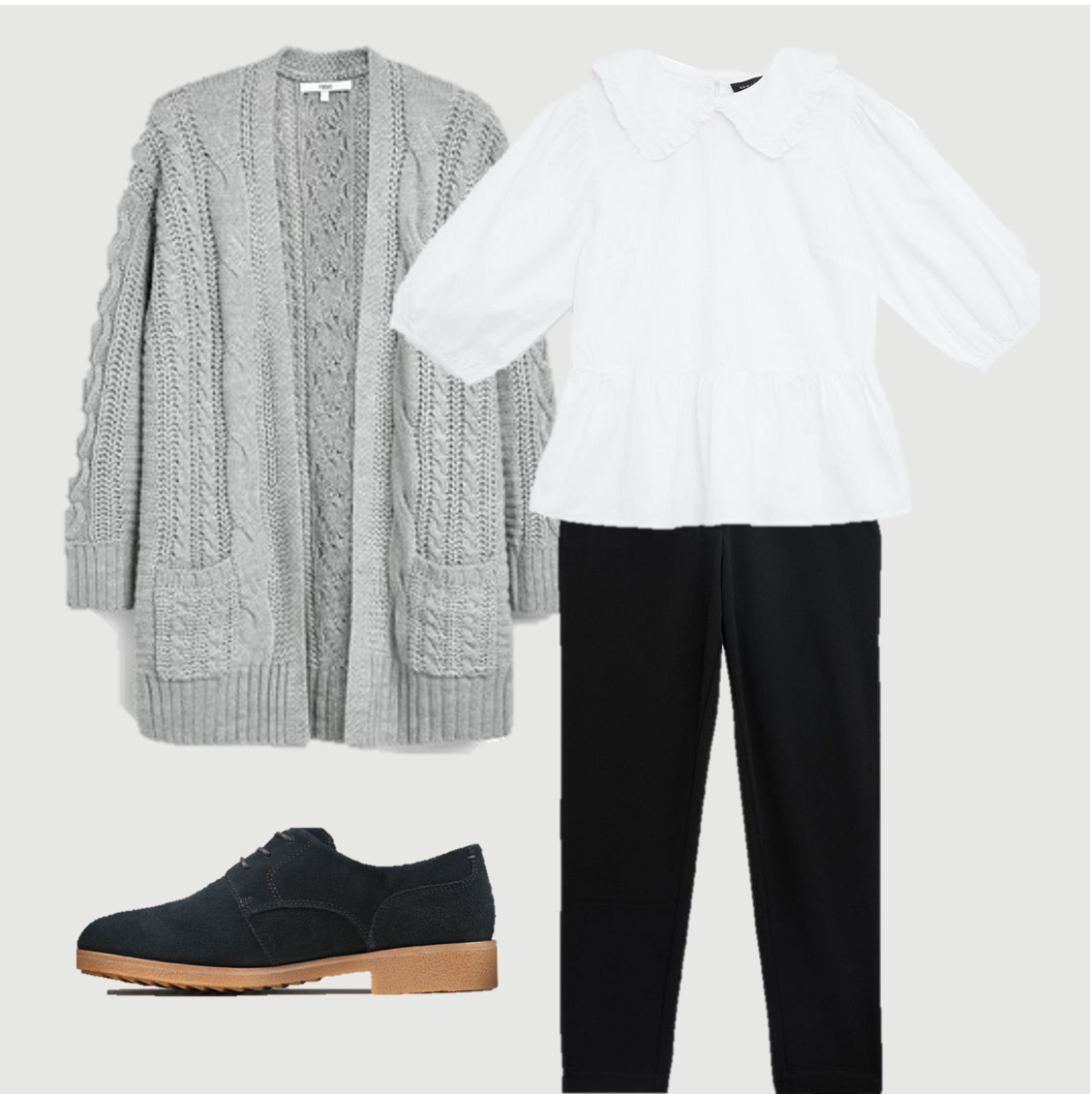 These ankle grazer tapered trousers are perfect for day in front of the computer, with a comfortable mid-rise fabric. Team with the white poplin frill collar blouse, which has puff sleeves to complement any figure, and you have an outfit that is simple, yet striking.
Throw on a cable cardigan in grey for a comfy, chic 'work from home' look or add these understated black griffin lane shoes in suede to complete the look to a T. With 60% off selective footwear in Clarks, we highly recommend having a look to see what's available.
Seasons change and so do I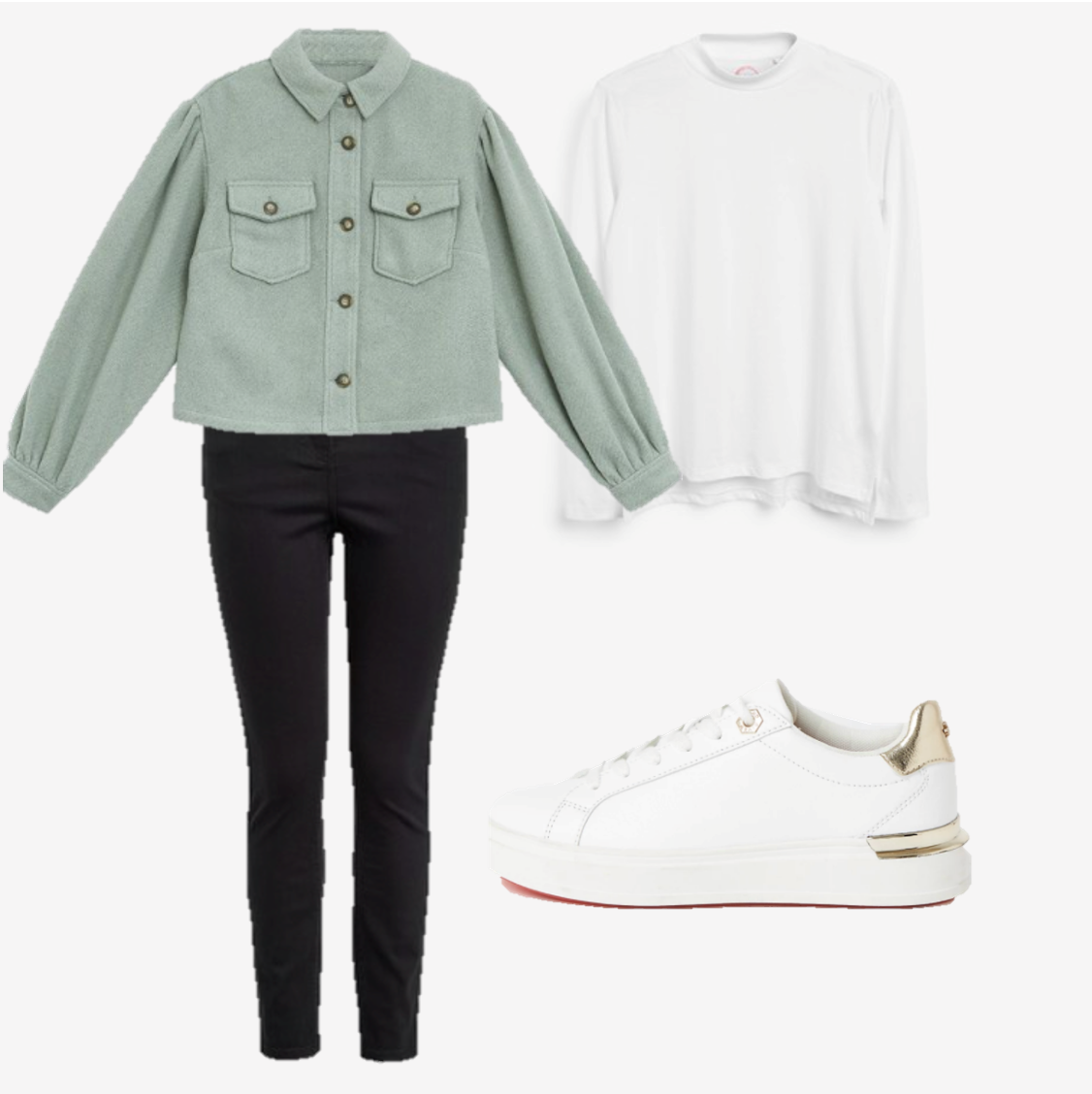 Light Green Puff Sleeve Crop Shacket £29.99; Next Skinny Jeans in Forever Black £24; Next High Neck Long Sleeve Top £9; River Island Wide Fit Chunky Flat Lace Up Trainers £38
British Springtime is a season of contrasts – cold, warm, sunny, rainy, all in the same day – so why shouldn't your outfit do the same? Black skinny jeans are easy on the eye and give you a long and slim shape when paired with white wide fit trainers.
A white, high neck, long sleeved top is a step away from heavy winter knits, while also keeping you warm on a crisp spring day. Finally, this puff sleeve crop shirt-jacket is the perfect layer for colder weather and in a light green shade, is perfect for that hint of spring.
No capes here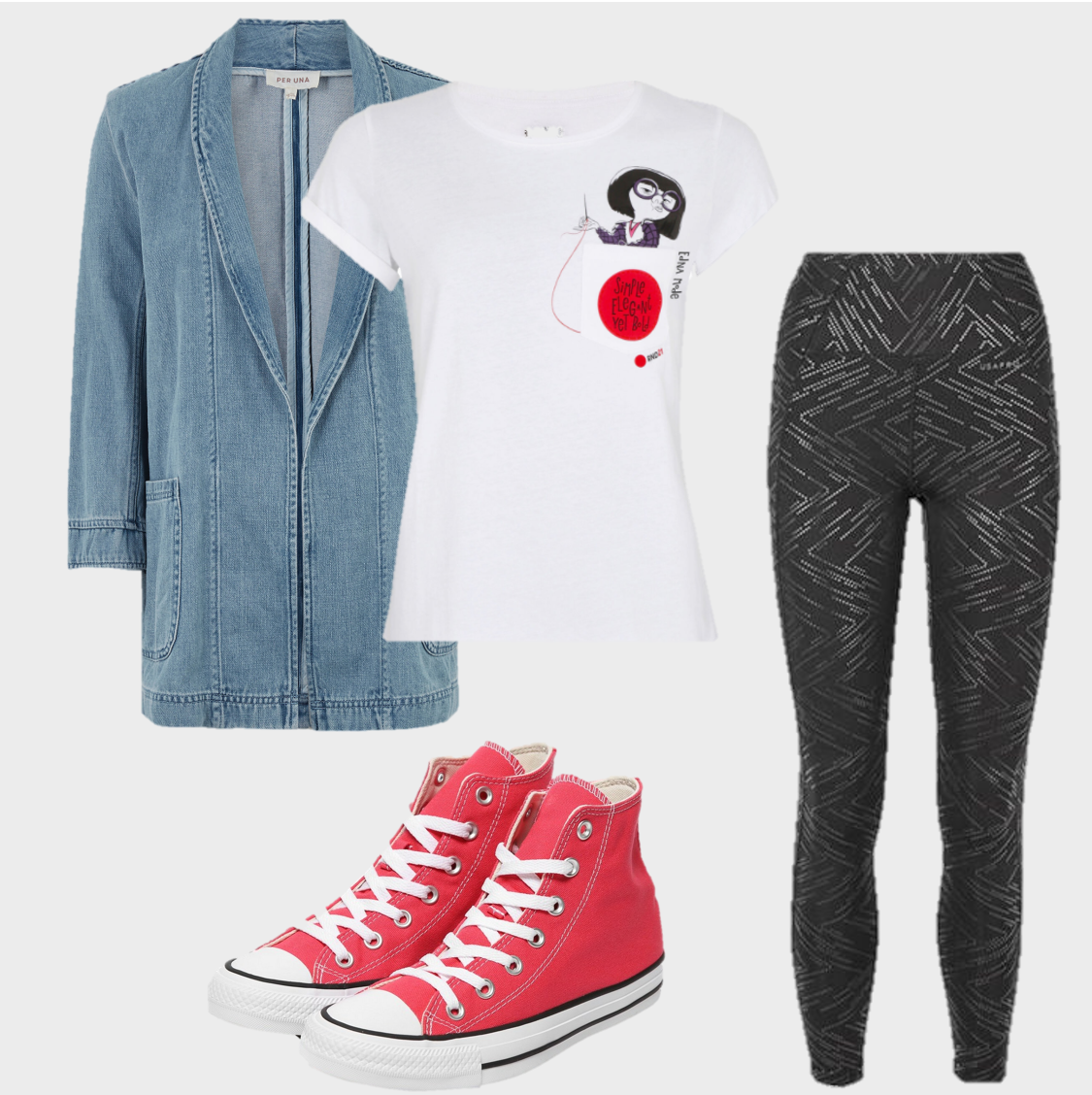 M&S Denim Kimono Jacket £24.50; TK Maxx Ladies Edna White T-Shirt £14.99; Sports Direct USA Geo Gloss Pro High Rise Leggings £22; JD Sports Pink Converse All Star High Women's £35.
If you need a change from the slouchy, working-from-home trouser but aren't quite ready for skinny jeans just yet, why not go for a perfect in between – leggings? These high-rise leggings come in a shiny, geo-gloss print, elevating them from your typical cotton pair whilst ensuring they remain comfy and practical.
Give it a pop of colour with the pink converse all star high tops or throw on an oversized denim kimono jacket for a lowkey blue tone and comfy fit. Team it with a top from TK Maxx's Red Nose Day range; we went for Edna Mode, 'cause with an outfit this cute there will be no capes.