The skies are blue, the sun is beaming and it's official – summer is here! And being the unpredictable British summer that we're so used to, we're not letting a minute of this balmy weather go to waste.
But hold on a minute; it may feel wrong to not be doing all we can to soak up the sunshine (sun guilt anyone?!). However, going out into the harsh UV rays without the proper skincare will leave you feeling another kind of sun guilt - and this one's redder and a lot more painful!
We've put together our favourite beauty buys to support and nourish your skin through the ever-changing weather, from lightweight sun blocks that keep you going all day, to nourishing night-time lotions than will heal and strengthen your skin.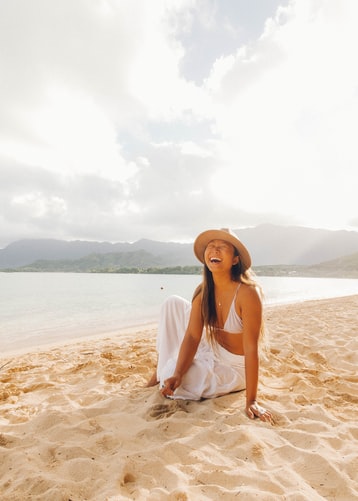 All products are available at Talbot Green stores, which are now open with strict Covid-19 Health and Safety procedures in place. This includes social distancing and sanitising stations throughout the park. For more information on these procedures, please visit our Covid-19 information page.
1. Clinique Super City Block SPF40, buy it here for £20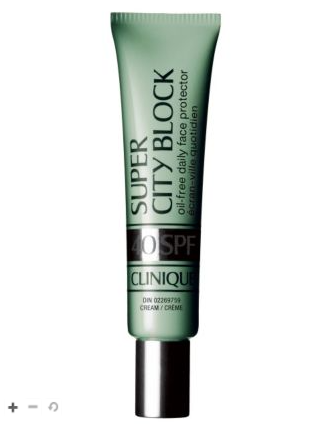 It goes without saying; sunscreen is vital for your skin in the summer months, not just to prevent the dreaded lobster-red burn, but also to prevent long term damage and health problems. Even on those overcast days, an SPF of at least 30 is key to protect your face from sun damage and pollutants.
Clinique's Super City Block is as great for a day at the beach as it is for a night out. It blocks UVA, UVB and all those other irritants from harming your delicate skin, with an invisible, sheer finish. It even works as a primer – there's nothing too hot for it to handle.
2. Ambre Solaire After Sun Hydrating Soothing Spray, buy it here for £5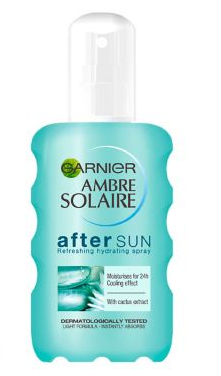 Let's say you weren't as generous with the sun cream as you needed to be and the subsequent sunburn and heat rash aren't going to let you forget it any time soon.
Fear not! Ambre Solaire's After Sun Hydrating Soothing Spray not only rehydrates the skin to stop burn damage, but also soothes and cools the burn, giving you much needed relief. The spray also means you can minimise contact with your skin and create a barrier between you and anything that might irritate the burn.
3. Vita Liberata Body Blur Latte, was £29.50, now £19.66 here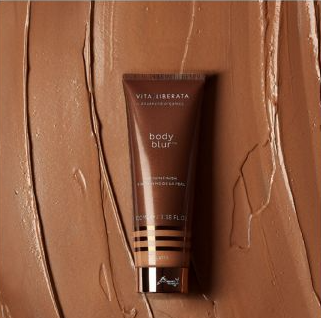 You've learnt your lesson from the sunburn and are now looking for other ways to achieve a sun-kissed glow. But how do you get a quick, flawless tan without it turning orange?
If you're looking to go more coffee-toned than orange-hued, look no further than Vita Liberata's Blur Latte finish – even saying it sounds tasty! Dubbed the 'Instagram filter in a tube', the tanner not only gives you glowing, HD-ready skin, but minimises imperfections, smooths skin and is organic and cruelty-free – I'll take my tan to go!
4. CeraVe Moisturising Lotion, buy here for £9.59, 3 for 2 on CeraVe Skincare
Moisturising is the holy grail of any skincare routine. For dry or sensitive faces, it ensures the skin is soothed from any damage or irritation. It also gives balance to the natural oils on your face and ensures the skin remains nourished against harsher chemicals and climates.
This is why we love CeraVe Moisturising Lotion; it's not only perfect for any and every skin type, but also works for a multitude of purposes, from treating damaged skin to smoothing imperfections. And with a little going such a long way, this lotion is a bargain in a bottle!
5. The Inkey List Oat Cleansing Balm, buy it here for £9.99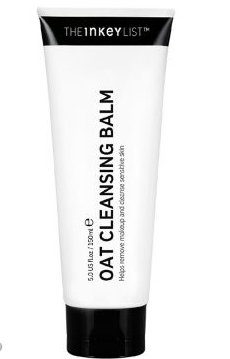 If you do one good thing for your skin tonight, let it be a cleanser. Between masks, makeup, pollutants, sun and all the other little nasties that attack your face every day, a daily wash with a gentle cleanser is a way of saying 'thank you' to your skin.

The Inkey List's Oat Cleansing Balm feels creamy and smooth on your skin, whilst working to break down all the dirt and oil to leave you with a clean face. What's more, the oats (yes, there are oats in this) simultaneously exfoliate and heal the skin. If breakfast is the most important meal of the day, this is definitely the most important part of your beauty regime.
6. L'Oreal Paris Revitalift SPF Anti-ageing + Firming Pro Retinol Day Cream, buy here for £12.99, buy 2 for £15 on selected L'Oreal Revitalift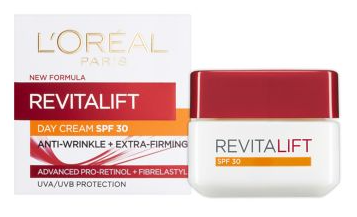 Anti-ageing creams aren't just for preventing wrinkles and dark spots. In fact, their firming and healing properties make them perfect for skin that's uneven, damaged or just a bit stressed, and have many dermatologists recommending we use them as early as our twenties.

For a cream that does it all, you need L'Oreal Paris' Revitalift SPF Anti-ageing + Firming Pro Retinol Day Cream – does what it says on the tin! The retinoids in the formula improve skin-cell regeneration, allowing your skin to bounce back sooner and stay that way for longer.
7. Garnier Discovery Mask Bundle, £14.95 when bought separately, buy here for £10.00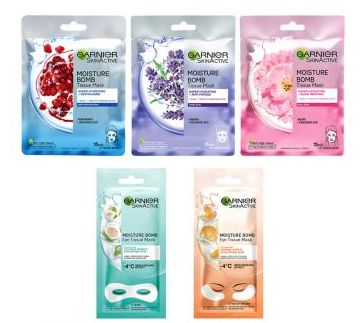 With so many different steps in a regime and the changing conditions we have to face, it's easy for skin care to feel less like a treat and more like a chore. This is why our final recommendation is Garnier's Discovery Mask Bundle.

With multiple masks for hydration, rejuvenation and relaxation, it's easy to find a solution that works for you then and there. The natural fruit essences aren't only gentle on your skin, but prevent irritation whilst smelling lovely. No rubbing, scrubbing, rolling or brushing – just place the mask on your skin, turn on the telly and relax.
Whether the sunshine is calling you to sunbathe at the beach, enjoy the great outdoors or go for a stroll, these luscious creams and lotions will keep your skin safe and protected. Now get out and enjoy the balmy weather – no sun guilt for me!