Pastels are in, florals will never be out, and flowy materials are the order of summer fashion. But what about summer accessories? A bit of bling can be just what is needed to complete your summer style, so we've put together our favourite summer accessories available at Talbot Green stores.
Wear them all at once, mix and match, or chuck your favourite accessory on with a more casual outfit for the hottest summer style this season.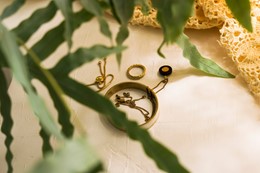 All products are available at Talbot Green stores, which are now open with strict Covid-19 Health and Safety procedures in place. This includes social distancing and sanitising stations throughout the park. For more information on these procedures, please visit our Covid-19 information page.
Marks & Spencer's Pure Cotton Shirt Beach Dress. Buy here for £25.00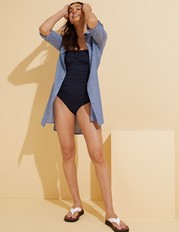 We all know that feeling of sunbathing on a beach or in your garden - only to be rudely interrupted by a cloud covering the sun. Does this mean you cover up and give up on getting that tan? Not at all, thanks to Marks & Spencer's Pure Cotton Shirt Beach Dress. Long, light, flowy and available in different colours, this Beach Shirt means you can keep shining even on those overcast days.
New Look's Stone Straw Effect Spot Handle Basket Bag. Buy here for £17.99
The perfect balance of country bumpkin and beach babe, straw bags are a key accessory for summer looks. We love New Look's Straw Handle Basket Bag, as the silk spotted handle turns an outfit from seaside to city goer instantly. Bonus style points for a pair of espadrilles or a matching straw hat. Speaking of straw hats…
Next's Black Straw Bucket Hat. Buy it here for £20.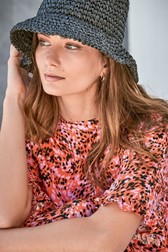 How do you choose between a youthful, trendy bucket hat or an elegant, straw statement? The answer is simple – you don't. Next's Black Straw Bucket Hat gives you the best of both worlds, with a super cool shape and stylish straw texture in black. Team with a pastel-toned outfit to make the hat a focal point, or go all black for a bold beach statement.
New Look's Gold Chunky Twist Hoop Earrings. Buy them here for £10.00.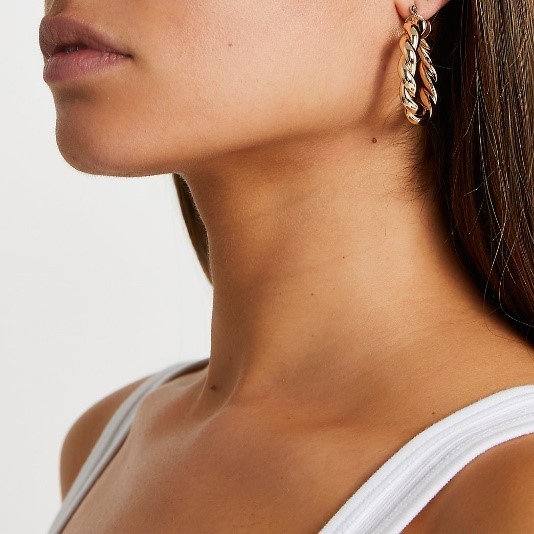 You can't go wrong with gold in summer, but you can make it even more right. These Twist Earrings from New Look have a nautical vibe, making it the perfect seaside accessory. The chunky hoop adds just enough gold to the outfit to make it a perfect summer look, without feeling heavy and dragging your style down.
Clark's Botanic Ivy Silver Leather Sandals. Was £65.00, now here for £26.00.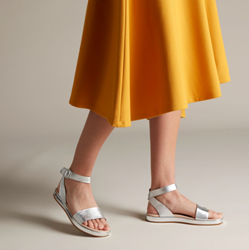 Summer fashion is so fun to experiment with, but hot and humid conditions can make wearing lots of jewellery a little bit awkward and uncomfortable. For a pop of sparkle if gold isn't your thing, try some metallic footwear like Clark's Botanic Ivy Silver Leather Sandals and make sure you're literally styled head to toe.
Specsavers' Cath Kidston Sun RX 05. Buy them here for £129.
Who else would we turn to for sunglasses other than our very own Talbot Green Specsavers? Their range of eyewear is not only super chic, it's also optimised for eye safety in the sun. This pair by Cath Kidston have a gorgeous, cat-like shape and black and white dotted pattern for a retro touch. Complete the look with a bold lip or a voluminous, fluffy hair-do. Audrey Hepburn, eat your heart out.