A corner of the south Wales Valleys came to life with festive fun this week (13 December 2018) as Talbot Green Shopping Park in Llantrisant treated over 100 local pensioners to a lavish Christmas lunch in the town centre...
Posted on December 14, 2018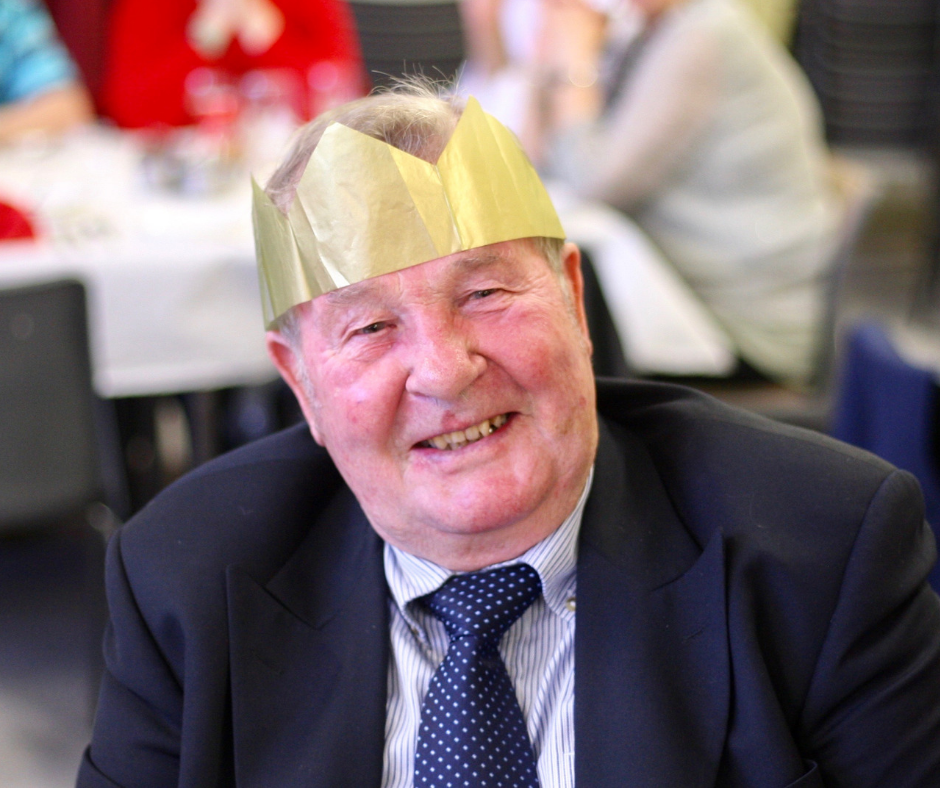 Hosted by Talbot Green Community Centre, the annual event welcomed pensioners from across Talbot Green and from nearby Parc Newydd Care Home to the special celebration, where the merry crowd were spotted tucking into a three-course festive feast ― followed by a taste of everyone's favourite Christmas classics, mince pies and mulled wine.
According to Age UK, nearly one million older people feel lonelier at Christmas time, with many spending the festive season totally alone. To help combat social isolation in the local area, the ever-popular Christmas lunch aims to spread Christmas cheer among senior members of the community, while encouraging them to forge new friendships with other locals.
The three-course meal was made possible after Talbot Green Shopping Park donated £2,000 towards the event, to show their gratitude for the local community's ongoing support.
Tickets were sold to raise money for two local charities, Bosom Pals, and the Rhian Griffiths Memorial Fund, while the traditional Christmas raffle was supported by local businesses and generous individuals who donated a wide range of prizes.
Rachel Lydon, spokesperson for Talbot Green Shopping Park, said: The Valleys' vibrant communities continue to play a large part in the ongoing success of Talbot Green Shopping Park, so we're always eager to give something back ― especially at this special time of the year.
"While loneliness among the older generation is a year-round issue, we know that it can be felt even more keenly at Christmas — a sentimental time often associated with gatherings of family and friends.
"To ensure that our local pensioners can celebrate Christmas together as a community, we're delighted to support the Talbot Green Community Centre in providing our elderly residents and customers with a celebratory festive lunch."
Eighty-two year-old, John Lamerton who attended the annual Talbot Green Community Centre Christmas lunch, said: This is the 4th time that I've come along to the TG Christmas lunch and I enjoy it more and more every year — nothing gets you into the festive spirit more than a traditional turkey with all of the trimmings!"
Seventy-six year-old Hazel Jones, added "It's a great excuse to dig out your best jumper, catch up with old friends, meet new members of the community and raise a glass for health, happiness and in memory of those who are so dearly missed.
"We have all come away with such wonderful memories of the day and are so grateful to everyone involved."
Councillor Arlene Moss, Chair of Talbot Green Community Centre, said: "Everyone here would like to thank the Shopping Park for supporting the community centre and making this festive celebration possible.
"Year after year, their kind generosity ensures that we can continue to provide a special afternoon for our elderly residents, who play a key part in making the local area such a warm and friendly part of Wales.
"To see the joy and comfort that this event brings to each and every one of their faces is truly heart-warming and highlights exactly what this season should really be all about — spreading festive cheer and making sure that everyone is given a chance to experience the magic of Christmas".
Image: Local TG resident, 82-year-old John Lamerton at his 4th Talbot Green Christmas Lunch.