TikTok – the only place in the world where you can see a whole house cleaned in less than a minute. Whilst the upbeat music, inspiring captions and the filming trick where you literally finger snap away the mess aren't the most realistic portrayals of cleaning, there is something so satisfying about shiny surfaces, organised pantries and bedding you could bounce a coin off.

We've put together our favourite cleaning TikToks to give you some inspiration for your 2021 Spring Clean, complete with cleaning products, positive habits and some soft ASMR vibes.

If you're planning a cleaning product haul of your own, all Talbot Green stores are now open and complying with all government guidelines around social distancing. Visit our stores page to find out about opening hours.
1. @homethirty_one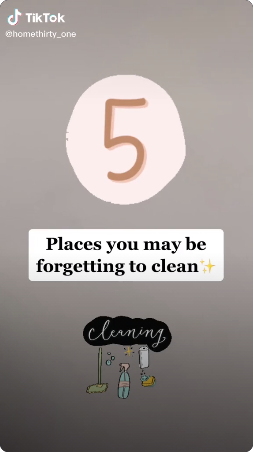 Home Thirty One is great for the way it combines gorgeous cleaning TikToks with snapshots of everyday life. The channel mixes cleaning hacks and product reviews with food tutorials, snippets from behind the scenes and 'living with a male'… Do with that information what you will.
It also looks at the little everyday hacks that just makes homes run a little smoother, like the areas you might be forgetting to clean and even what to do with excess plastic bags. We love this channel because it makes us feel happy, hungry and at home.
2. @vaneamaro91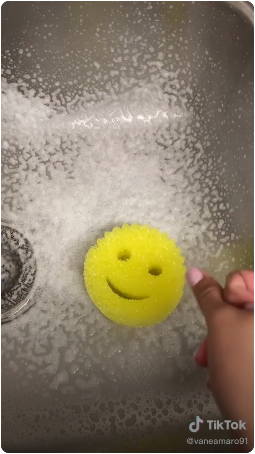 Vanesa Amaro is perhaps the most renowned face on cleaning TikTok. As a professional cleaner and the Queen of Cleaning, she gives a great insight into cleaning in different homes, as well as infallible advice – white vinegar and baking

We love the way she appreciates every home she goes into, no matter how messy. It's so important to realise what works for one home may not work for another, and so we can always enjoy those professional cleaning vibes without feeling guilty.
3. @mama_mila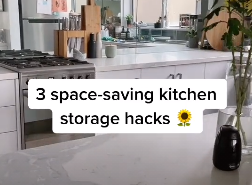 Cleaning envy can present itself in many different ways, from scrolling through Pinterest longing for those perfectly organised pantries to a desire to jump on hotel beds and mess up the sheets like footprints in the snow.
Mama Mila heals our cleaning envy with a few simple tips and how-tos that can make your home suddenly feel a lot more Insta-ready. From space-saving hacks to folding and styling, her top tips are so easy to follow. Just be careful you're not giving someone else cleaning envy.
4. @cleanwithjen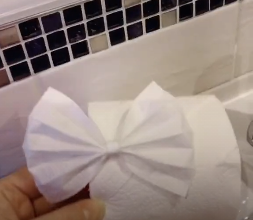 It's only natural that some cleaning conundrums can be a little embarrassing to discuss… weird smells, ingrained stainage, dogs (they're so cute, but so messy!). Clean with Jen doesn't shy away from the awkward stuff and gets straight to the source of the problem.
Made for those who think Mrs Hinch sounds like a euphemism, Jen uses simple products, inexpensive tools and good old-fashioned elbow grease to get the job done.
5. @jessicahaizman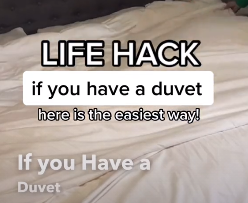 We all know that cleaning little and often is better than doing fortnightly (or monthly, we don't judge) home upheavals, but that doesn't necessarily make it any easier to stick to a routine. A little off-day here or a long day there, and suddenly something that was a little mess can take a lot more work.
Jessica Haizman is all about forming good, long-term tidying habits rather than unrealistic cleaning regimes. She also does the occasional cleaning challenge, giving you a little competitive boost to get the job done.
6. @aspireorganizing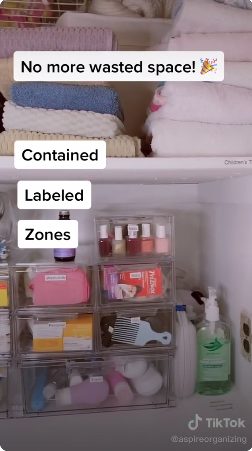 Can we just take a minute to appreciate there's such thing as a professional organiser? (Heart eyes emoji) That's exactly what Tasha Saavedra does, which is doubly amazing considering she also has two kids!
We love Aspire Organizing as it's just that – aspirational. It's something to try and get close to, but not something to beat yourself up over. Jessica's TikToks feature cleaning and organising hacks for lived-in homes. And let's face it, after the last few months, they really are lived in.
Whether you're just planning to stock up on scrub daddy sponges or want a full cleaning-product shopping spree, Talbot Green stores such as Argos, Next and TK Maxx are ready and waiting to welcome you.