Head down to Talbot Green this weekend and you can catch the now-famous Mayor's Charity Bed Push, which will be visiting the shopping centre between 3pm and 5pm on its long journey from Pontypridd to the Royal Glamorgan Hospital.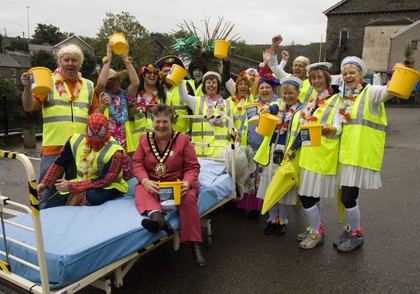 Here are the top 5 reasons you should pop along to visit:
1. You can help raise money for Cllr Watts' Mayor's Charity Appeal – which helps Macmillan Cancer Care, Royal British Legion and the Rhondda Appeal to support boys' and girls' clubs.
2. This is the first time the bed has visited Talbot Green in its 13 year history, so catch it while you can!
3. You can meet Mayor Cllr John Watts and along with scores of volunteer fundraisers – all in fancy dress!
4. You can help celebrate the last bed push organised by charity stalwart Marilyn Lowe, who has organised the Charity Bed Push since the very first one.
5. After all that – you can get a good shop in while you're there!
Mayor Cllr Watts said: "The Mayor's Charity Bed Push has become a famous sight in Pontypridd every year, as dedicated volunteers, many of whom have been involved since the inception of the event, push it through the streets, all the way to the hospital, to raise funds and awareness.
"We wanted to do something a little different for 2015 so have decided to visit locations across the county borough in order to have as much impact as we can.
You can catch the Mayor's Bed Push this Saturday at:
Treorchy – from the Cardiff Arms at 11am into the town centre, library and Co-Operative store from 11.30am to 12.30pm.
Pontypridd town centre from 1.30pm to 2.30pm
Talbot Green Retail Park from 3pm to 5pm and then back to the Royal Glamorgan Hospital for 5pm.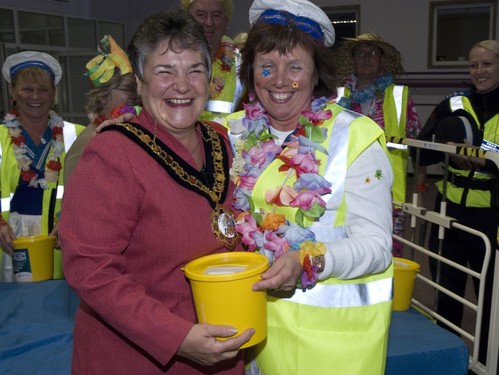 Find out more about the Mayor's Charity Appeal, the good causes he is supporting, upcoming events and how you can get involved at www.rctcbc.gov.uk/mayor