Legendary fashion photographer, Bill Cunningham, once said that "fashion is the armour to survive the reality of everyday life."
With summer fashion well and truly in full swing, therefore, what does your summer armour say about you? More specifically, what does it say about your summer holiday mood?
Are you all about those chilled summer feels — or do you dress to impress all summer long?
Intrigued to learn more?
Then read on to find out just how each Talbot Green Shopping Park store can help match your vibe!
1. JD Sports
Your Holiday Mood: Comfort is King!
It doesn't matter whether you're sipping on a poolside cocktail, eating out, or exploring the local culture: feeling relaxed and comfortable is where it's at for you! When you shop at JD Sports, however, it means you're not willing to sacrifice on style. Featuring the freshest summer colours and comfiest cuts, your holiday mood brings a whole new meaning to the phrase "look good, feel good."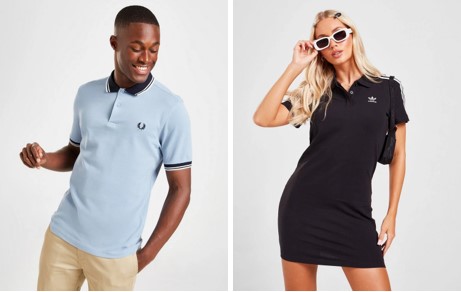 Shop the Mood: (Left) Fred Perry Contrast Twin Tip Polo Shirt; (Right) adidas Originals 3-Stripes Short Sleeve Mock Dress.
2. River Island
Your Holiday Mood: Chic but Chilled!
When you're on holiday, you like to keep things effortless but on point with the latest trends — which is why you always rely on River Island! For you, it's all about style and substance, something you'll always be able to find quickly and easily every time you visit. Your stylish yet relaxed holiday mood has heads turning left, right, and centre, creating maximum impact — but with minimum effort.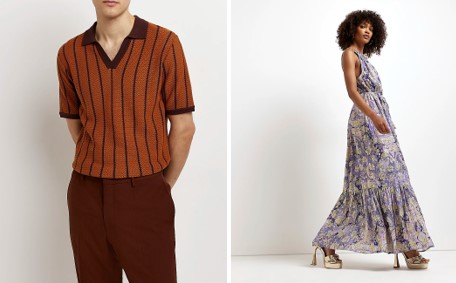 Shop the Mood: (Left) Orange Slim Fit Stripe Knit Polo Shirt; (Right) Purple Chiffon Printed Maxi Dress.
Your Holiday Mood: Dress to Impress All. Summer. Long!
When it comes to making fashion statements, summer is the season for you to do so! From linen to loafers; beach blouses to dinner dresses: you do all your shopping at Marks & Spencer to ensure that timeless Amalfi Coast vibe — fully committing to your chosen mood until the last ray of sunshine has disappeared until next year! After all, if you can't go all-out over summer, when can you?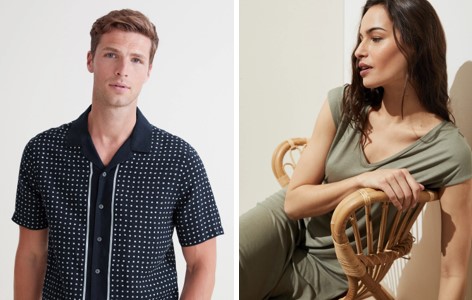 Shop the Mood: (Left) Linen Tencel Border Print Shirt; (Right) Jersey V-Neck Midi Beach Dress.
4. Next
Your Holiday Mood: Go Hard or Go Home!
Every time that sun comes out, your holiday mood tells you one thing: this is my time to make the most of it by dressing up! And, with bright colours and bold patterns galore, there's only one shop that can match your go-hard-or-go-home energy at Talbot Green Shopping Park: Next.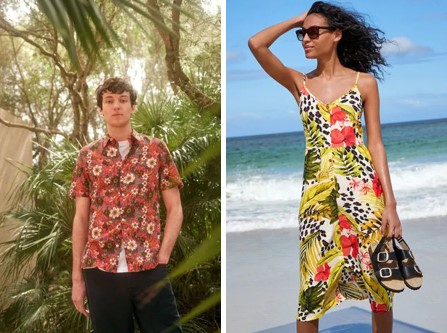 Shop the Mood: (Left) Printed Short Sleeve Shirt; (Right) Strappy Summer Dress.